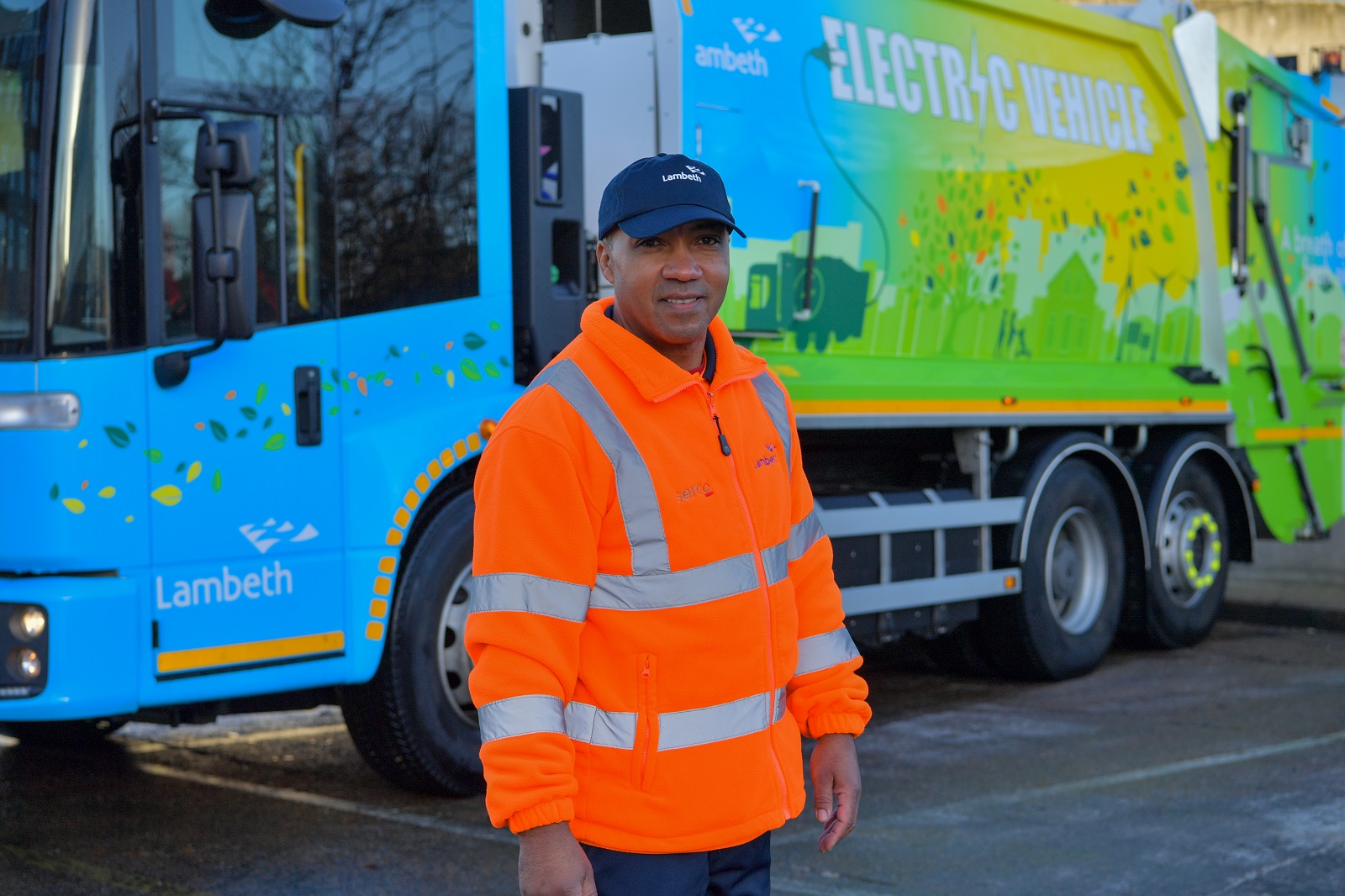 Under the proposals which the Cabinet will consider on 20 September, collection will remain weekly for all recycling services, including food waste, dry mixed recyclables, garden waste and the collection of small electrical items.
The collection of non-recyclable waste would move to fortnightly. This change would apply to on-street properties with wheelie bins. Communal waste collection on estates would remain weekly.
The change could first be piloted on two collection routes that mainly run through West Dulwich and Tulse Hill in February 2024, with a roll out across the borough from April 2024.
The move to fortnightly waste collection has been introduced in more than half of London's boroughs, and the data shows that it works to boost recycling. In Hackney, recycling rates of on-street properties increased by seven percent following the change.
Lambeth Council has committed to 37 per cent of waste being recycled by 2025 to help the borough become more sustainable on our journey to Net Zero, but currently only 32 per cent of waste is being recycled.
Cllr Rezina Chowdhury, Cabinet Member for Sustainable Lambeth and Clean Air, said: "We are ambitious in our environmental goals and a London leader when it comes to putting in place the measures needed to achieve net zero by 2030.
"We want to create a borough where people recycle more, re-use more and waste less. This is something we can all embrace as we look to act locally to address the global issues of climate change, extreme weather conditions and limited resources."
A consultation with online surveys and in person drop in sessions were held in developing the proposal giving residents the opportunity to feedback. This feedback was then analysed by the council and measures have been proposed to address the concerns raised.
If adopted, the move allows a reduction in the number of vehicles required to carry out the council's waste collection services, cutting emissions and congestion while contributing to cleaner air.
Council figures show as much as 70 per cent of normal household waste could be recycled if it was put in the right bin, but currently the borough's overall recycling rate is less than half that.
To read the full report and for more details of the Cabinet meeting visit moderngov.lambeth.gov.uk. To find out more about recycling and re-use services for people in Lambeth visit www.lambeth.gov.uk.