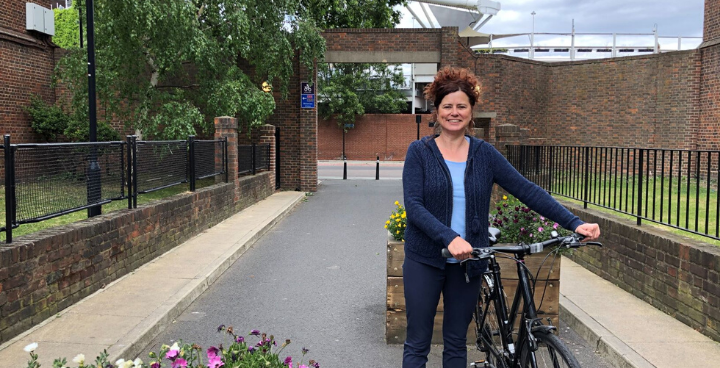 The investment​, funded through the Department for Business, Energy and Industrial Strategy (BEIS) Public Sector Decarbonisation Fund, ​will reduce carbon dioxide emissions by more than 1,000 tonnes a year ​and will cut school energy bills in Lambeth by up to £250,000 a year.
Schools in the borough will be equipped with energy efficient heat pumps to replace existing gas power as well as installing solar panels and energy efficient lighting.
Cllr Claire Holland, Deputy Leader of the Council and Cabinet Member for Sustainable Transport, Environment and Clean Air said: "Our climate and ecological emergency declaration back in 2019 wasn't just a vacuous statement, it was a commitment to take radical, urgent action in the face of the climate crisis we are facing.
"We know that global heating and its effects is going to exacerbate the existing inequalities that exist in society and we are committed to the delivering a just transition for Lambeth residents that reduces inequality and tackles climate change.
"Over the past two years, we have fundamentally changed how we are structured as a council so that we can deliver net zero by 2030, and have taken huge strides including switching to wholly renewable electricity supplies, divesting our pension fund from fossil fuel intensive investments and delivering a UK-leading active travel infrastructure programme.
"This investment to decarbonise our schools will not only deliver on those carbon reduction commitments but will also deliver financial savings for our schools and deliver green jobs and apprenticeships."
Lambeth Council hopes to create quality apprenticeships to give the borough's residents a chance to gain experience in the green energy sector.
The £6.65 million grant awarded to Lambeth Council is part of the government's wider £1billion investment into the Public Sector Decarbonisation Scheme and administered by experts at Salix. It will cover the full cost of the work to convert the existing heating systems into clean energy sources such as installing electric heat pumps and solar panels.
The Lambeth Council Climate Emergency Declaration was made two years ago to ensure all its properties eliminate carbon emissions. As part of the declaration, the council has pledged to adopt cleaner modes of transport, use 100 percent renewable energy, retrofit existing buildings and homes within the borough.
For more information visit https://www.lambeth.gov.uk/carbon-neutral-council-2030