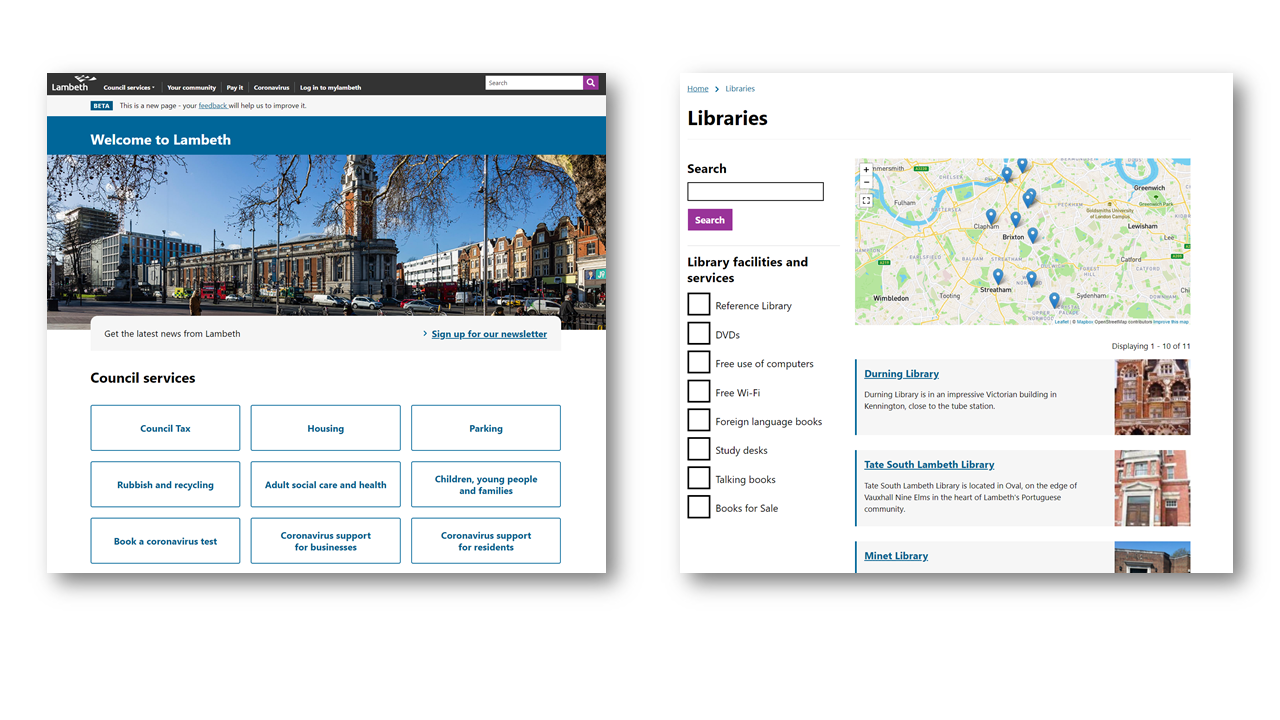 The website serves Lambeth's large and diverse borough, and in response the council has prioritised equality and inclusion in its redesign. This has been done through careful design and testing to meet best practice accessibility standards so that the widest possible group of users can easily access the information they need.
More than 2,500 pages of content were reviewed for accessibility, accuracy and clarity, a panel of 500 Lambeth residents were consulted on the redesign and more than 150 residents took part in interviews, surveys and testing – including business owners and residents with disabilities.
The redesign also aims to boost resident input into council decision making and encouraging more people to have their say with our live consultations and surveys posted more prominently on the homepage, the most visited part of the site.
Cllr Andy Wilson, Cabinet Member for Finance and Performance, said: "The website is incredibly important for us, serving as a shop front for a huge range of council services, information and news about our borough. We have invested time and energy in getting this right and I want to thank the Lambeth residents, our partners and stakeholders who have contributed.
"With the ongoing pandemic and rising rates of Covid-19 infection in Lambeth, London and across the country enabling all our residents to access our website in the way that suits them best has never been more important. So I thank all those who have contributed and look forward to the further feedback and learning we will gain in the coming months now the new site is live."
The new website has a new clean, easy to navigate design with shorter sentences and easy-to-read bullet points, replacing previous text-heavy paragraphs. The homepage has been simplified, with the most popular council services moved to a central position on the screen and colourful signposting used to make it easier to get through online tasks.
New areas on the site include a Jobs and Skills area to promote apprenticeships and job opportunities at the council and in the wider borough. There is also a new Our Community section featuring events, consultations and local projects.
The revamped site is built on new software allowing ongoing improvements and updating over time using feedback from users as the council changes. Some less-used parts of the website still have the old design at launch, but these will all be updated by the end of March.
The website project is part of the council's Customer Experience & Digital Transformation programme which aims to make council services simpler to access and easier to use. The work is part of a £3million council investment in improving its digital services over the next four years.
Visit the new website to take a look for yourself.