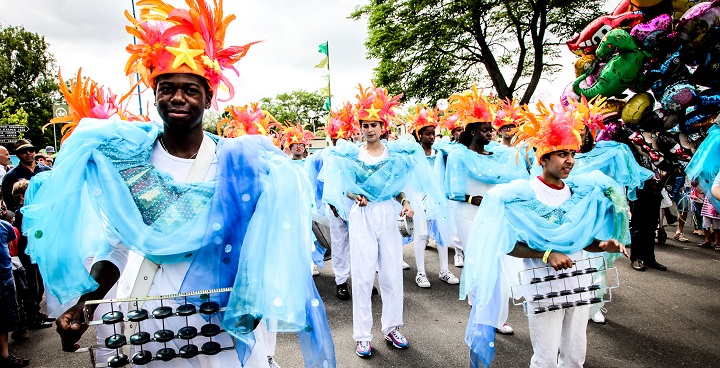 With over 150,000 people attending throughout the weekend in 2017, the show is one of the biggest free family festivals in the UK.
This year features a new bigger layout with an expansion of the popular Main Arena and the newly titled Brockwell Farm area. There will be more content than ever before, with a Demonstration Village, including a Country Show Cooking Theatre with local and international chefs tips and advice throughout the weekend. Among them well be Masterchef winner and owner of Nanban restaurant in Brixton Tim Anderson. Other demonstrations in the village will include woodworking and metal works from a blacksmith.
Vauxhall City Farm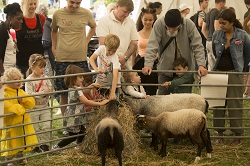 Returning this year we have Lambeth's very own Vauxhall City Farm within a newly expanded farm area at the show. New recruit Tractor Ted, who will be in the park with activities ranging from a digger den to welly wanging.
Show favourites The Cavalry of Heroes will be back with a special six-horse performance on both days remembering the First World War Centenary. CJ's Birds of Prey will also be back, showcasing falcons, goshawks, eagles and buzzards, as well as their full collection of owl breeds situated in Brockwell Farm.
Music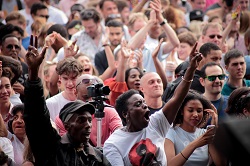 On the Main Stage Cymande are the exciting Saturday headliners. These British-based funk music pioneers emerged as innovators of the funk music scene during the early 1970's are back after a 20 year hiatus.
Sunday welcomes back Roots Day to the Main Stage with a very special act confirmed – "Three The Hard Way" – an all-star UK reggae group featuring of Brinsley Forde MBE from Aswad, David Hinds from Grammy award-winning Steel Pulse and Dennis Bovell from Matumbi. More acts to be announced in the run up to the show.
Countryside attractions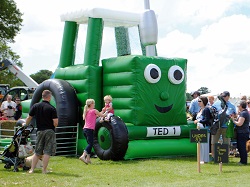 Lambeth Country Show will also feature all the attractions of a traditional country show plus much more too. Horticultural shows, sheep and owl displays, home grown vegetable and flower competitions, an abundance of craft and food stalls and our very own on site farm will be there for all to enjoy.
Safety
For 2018 there has been a reassessment of the security and crowd management plan for the event, with changes to the layout needed to make sure it is safe for everyone. There will be a perimeter fence and extra security measures in place throughout. Everyone attending the show will be subject to mandatory bag and body searches on entry so you are advised to allow extra time to get in. A prohibited items listed has been published online and CCTV will be in use.
Word from the Cabinet
Cllr Sonia Winifred, Cabinet member for Culture & Equalities, said: "The Lambeth Country Show is a brilliant celebration of our borough that is loved by our communities and really brings people together. The weekend features something for everyone, and I'm delighted that we are still able to put this huge event on for free.
"The musical line-up this year looks particularly exciting and I'm really looking forward to the all-star UK reggae band we have performing on the Sunday. On top of that the new bigger footprint for the show and fun additions means this year will have more on offer than ever."
Arrive early
The event is extremely popular with residents and visitors alike, so we encourage people to come early and avoid the busiest peak times from 3pm to 5pm and be prepared to queue. Last entry in to the event will be 6:30pm on both days.
A free show map will be made available on our website in the lead up to the show to assist you in planning your arrival. A free A-Z Show Guide app will also be available on the App Store and Google Play with links on our website. Printed copies of the Show Guide and Map will be available at the show for £1.