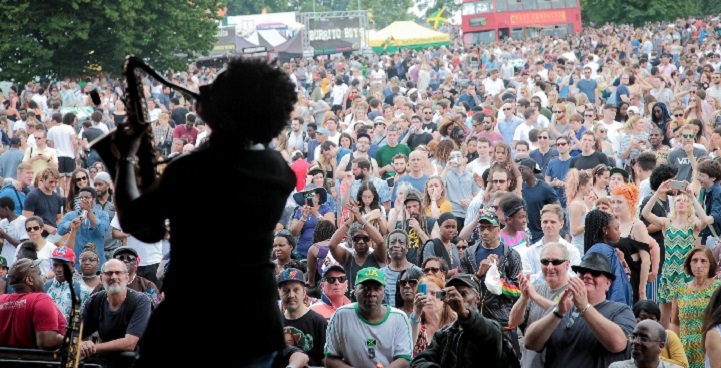 Regular favourites like The Sheep Show, vegetable carving competition, horse jousting show and Roots Reggae Sunday on the Main Stage are already confirmed with details of artists, performers and further family entertainment to be announced in the coming months.
'Highlight'
Cllr Lib Peck, Leader of Lambeth Council said; "The Lambeth Country Show is unique and has been a traditional highlight of Lambeth's year for decades. I am proud that it remains a free event and am thoroughly looking forward to a great summer weekend in Brockwell Park."
There will be a reconfigured larger show layout in the park providing a better visitor experience in addition we've increased the size of popular areas such as the Main Arena and the Farm area.
Free for all
Cllr Sonia Winifred, Cabinet Member for Equalities and Culture said; "The Country Show is a much valued event in our annual calendar and its popularity is a reflection of the diverse community it serves. I am delighted that the Council continues to deliver this free event for all our residents."
App
Event maps will be available in the weeks leading up to the show on the Country Show website and a free smartphone app to download.
The event is extremely popular with residents and visitors to the borough so we would encourage people to come early and avoid the busiest peak times from 3pm to 5pm. Last entry in to the event will be 6.30pm.
This year, as per advice from our health & safety partners, there will be extra security measures including searches at the entrances to ensure public safety. Visit lambethcountryshow.co.uk for more details.
#LCS18