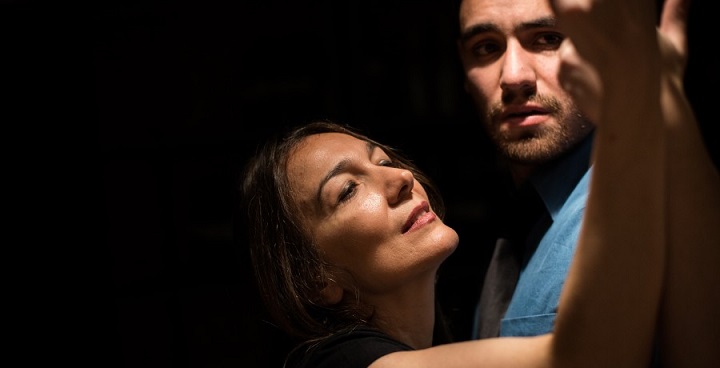 The first community-led project to reach its Crowdfunder financial target and qualify for Lambeth Council's match-funding is a new adaptation of Spanish playwright Lorca's classic 'Blood Wedding'. The play will open the Autumn Season 2018 of the award -winning Omnibus Theatre, Clapham. The theatre opened after Lambeth council granted a lease on the building to a charitable trust.
Theatre in and for the community
 It's emerging director George Richmond-Scott's first production since graduating and he's delighted it's in Clapham. "The theatre is my local. They're always interested in reimagined classics as the building itself is a reinvented library. Updating the play from 1930s Spain to the Spanish population of contemporary London exposes the characters to some of the current stresses and challenges of surviving in our city. A local tapas bar inspired the idea of the Mother and Son characters as restaurant owners.The production will spill into the theatre café where live original music played by the actors will create a lively wedding party atmosphere."
Word from the Cabinet
Cllr Sonia Winifred, Cabinet Member for Culture and Equalities, said: "I'm delighted that Crowdfund Lambeth has helped allow this new production to go ahead and I congratulate George on his efforts. The Omnibus Theatre is a real asset for the area and I'd encourage as many people as possible to get along to this play, and enjoy the other exciting programming on offer."
When can we see it? 
Tuesday, Sep 4 to Sunday, Sept 23 at 7.30pm. Sundays at 4pm. Omnibus Theatre, 1 Clapham Common Northside, SW4 0QW
For bookings visit 'contact us' pages or Box Office Tel 020 7498 4699 (Tickets £16 / £13 conc.)
Contact George Richmond-Scott for details of workshops and school outreach sessions conneted with the play.
---
For more information
Crowdfund Lambeth is an online platform supporting new community projects and initiatives. Local people can donate to support projects in the borough. If the project generates enough support from the crowd, the council may contribute 25 per cent of the project target, or up to £1,250. The projects must meet some criteria set out by Crowdfund Lambeth (see more on our information pages).  Funding comes from a 'developer tax' called the Community Infrastructure Levy (CIL) which the Council levies on new developments in the borough. The projects will need to support priorities set out by local people in the Cooperative Local Investment Plans (CLIPs).