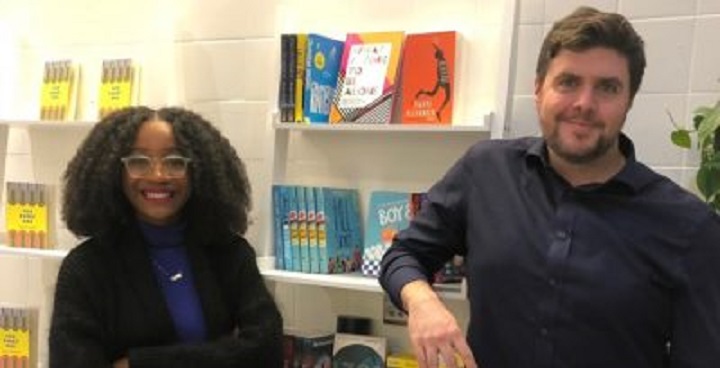 Lambeth Council has pledged to the successful crowdfunding project by publishers Knights Of to start up a permanent bookshop in Brixton with books that reflect the diversity of the community. .
The one per cent
The name and idea come from a report by the Centre for Literacy in Primary Education (CLPE) finding just 1% of 9,000 children's books published in 2017 with a Black, Asian or minority ethnic (BAME) leading character. Only 4% included BAME characters at all. But 32.1% of schoolchildren in England are of minority ethnic origin according to recent Department for Education figures.
Pop-up shop
Publishers Aimée Felone and David Stevens responded to that mismatch by opening a pop-up children's bookshop in Brixton stocking only those 1% of books. They sold every book they had in two days, so a full-time bookshop in Lambeth is a natural next step.
Two good reasons
"Opening the Read One per cent bookshop in Brixton was because the response from local customers was overwhelming" says David Stevens. "They were telling us 'we need this, we want to see this inclusive culture here'. And other traders in Brixton Village were saying ', we want this more than anywhere else in London does!. The other good reason is that half the team is from Lambeth – they dragged me here!"
Word from the Cabinet
Lambeth Council Cabinet Member for Equalities and Culture Sonia Winifred said "We are delighted to support this project that is loved by the community, has already had a positive cultural impact on Lambeth, and we hope will act as a positive model of equality and diversity for authors, publishers and bookshops.
Targets met
The Crowdfunding campaign was for £30,000 to pay a professional bookseller to run the shop. Penguin Books pledged half allowing Aimee and David to set a stretch target including Lambeth's contribution.
For more information