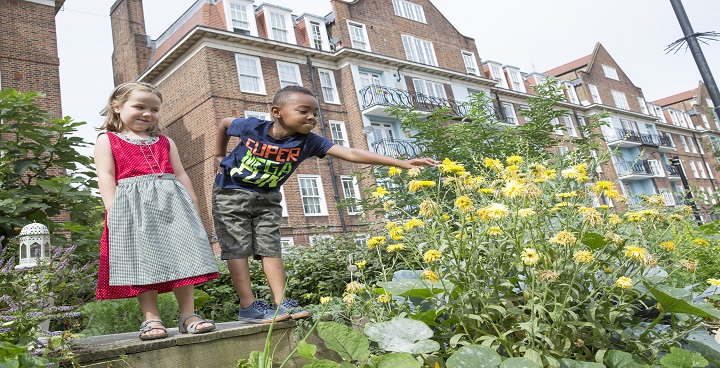 Lambeth has been phasing out its use of glyphosate across the board, working towards ceasing to use the pesticide across all its services by the time its new contracts for waste collection and street cleansing begin in 2021.
The use of herbicides has a significant impact on the environment by removing plants that are an important source of food for a variety of native insects. The council acknowledges that we are facing climate and biodiversity crises and is committed to doing all it can to tackle these.
The use of glyphosate for routine weed management is now banned across all parks and open spaces and on Lambeth housing estates, as well as to treat weed growth in tree pits across the borough. On top of this, the council has cut its use to treat weeds on streets by a third and continues to trial alternative methods.
The way local councils are funded doesn't usually allow for research and development, but Lambeth is committed to investigating all potential ways of ending its use of glyphosate and improving its biodiversity
Trials of alternative methods, such as hot foam treatments, are ongoing, but they tend to have a separate set of severe negative environmental impacts including huge amounts of wasted water. We are continuing to explore selective weeding and increased manual weeding too as ways to control excessive weed growth.
We also continue to offer residents the chance to group together and opt their street out of the weed-spraying schedule, whilst taking responsibility for keeping their street free of weeds until the new service begins.
Word from the Cabinet
Cllr Jennifer Brathwaite, Cabinet Member for Housing and Homelessness said: "One of my priorities since I took over this role was to look at how we could quickly end the use of glyphosate on our estates as part of our commitment to improving the borough's biodiversity.
"I am pleased that we have been able to do it and we will look to suitable alternatives to ensure we keep our estates clean, tidy and free of trip hazards as well as places where nature thrives."