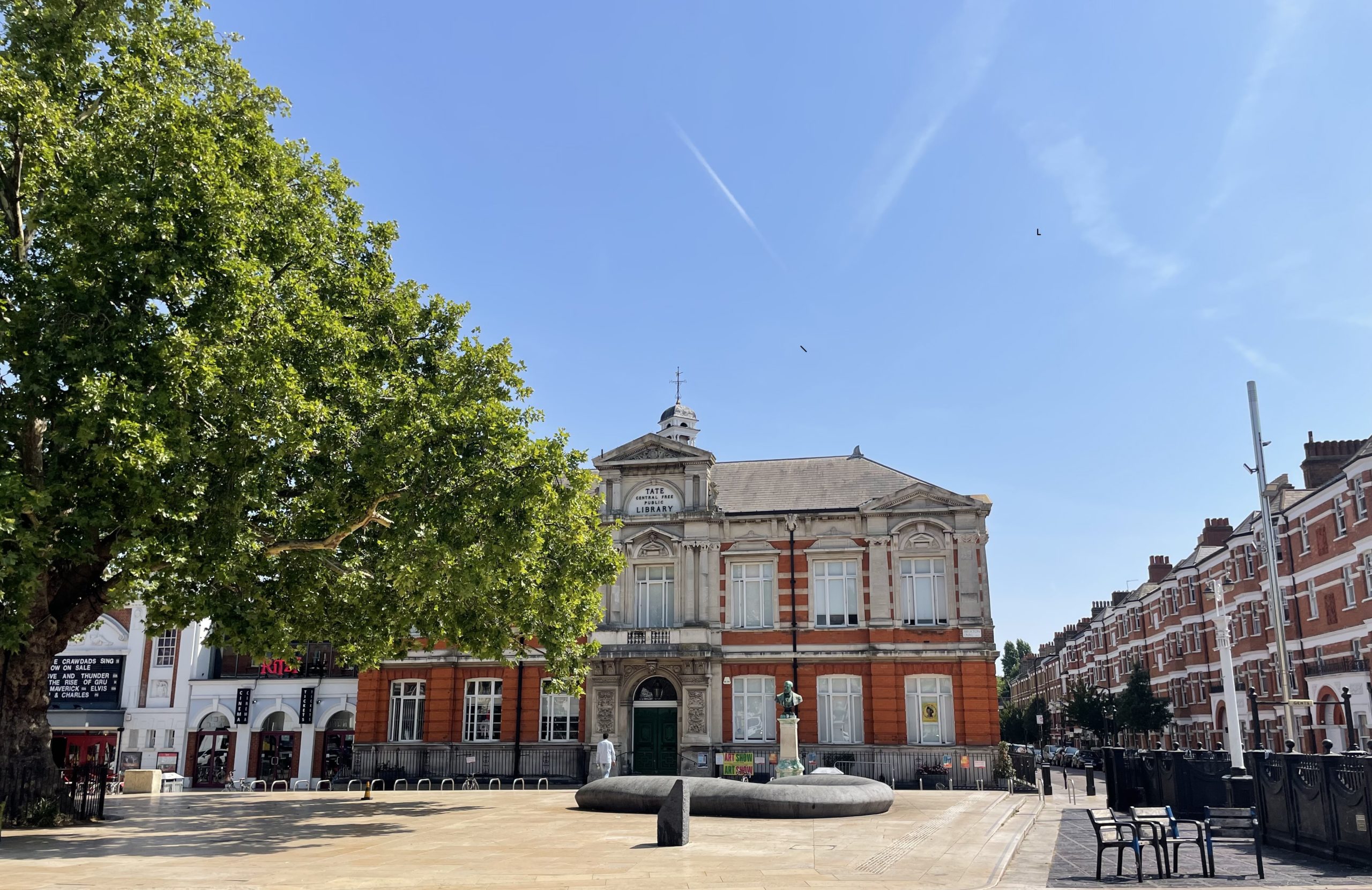 The Government has also provided guidance for us all to follow – Beat the Heat. Key measures include staying out of the sun during the hottest part of the day from 11am to 3pm, staying hydrated and monitoring the wellbeing of vulnerable friends and family.
Cool Spaces are indoor spaces and outdoor areas where Londoners can take respite on hot days with Lambeth Council having boosted their availability opening up the majority of Lambeth's libraries and two leisure centres to offer for assistance.
The Assembly Hall at Lambeth Town Hall in Brixton town centre is also open as a cooling point, with already residents using the space to cool down and hydrate.
The library locations are as follows:
Brixton Tate Library – Brixton Oval, SW2 1JQ
Carnegie Library – 192 Herne Hill Road, SE24 0AG
Clapham Library – Mary Seacole Centre, 91 Clapham High Street, SW4 7DB
Durning Library – 167 Kennington Lane, SE11 4HF
Minet Library – 52 Knatchbull Road, SE5 9QY
Upper Norwood Library – 39 Westow Hill SE19 1TJ
Waterloo Library – 1 Kennington Road, SE1 7QP
Details of the borough's leisure centres that are open as cool spaces are:
Streatham Ice and Leisure Centre – 390 Streatham High Road, SW16 6HX
West Norwood Health and Leisure Centre – 25 Devane Way, SE27 0DF
The council's outreach teams have been out since 5am to offer homeless people in the borough safe and secure bedspace so they are safe from the heat. Bottled water, sun screen and information on water fountains is also being distributed.
Anyone who has concerns about vulnerable residents on the borough's streets should email LambethOutreach@thamesreach.org.uk or visit StreetLink.
The council's adult services have been working since last week to ensure all sheltered accommodation for the elderly or disabled are well prepared. Those carrying out home visits have been given guidance and support to ensure they can keep their clients safe, as well as themselves.
As emergency services will be busy, if you're worried about your health, call your GP or NHS 111 in the first instance. They will be able to direct you to the help you need. In these conditions the air quality in London will be poor, it's advisable to avoid exercising outdoor. For those residents with respiratory issues, it'd be best to stay indoors.
If someone is showing signs of heat exhaustion they need to be cooled down. The NHS advises on things you can do to cool someone down, including further actions to take if they do not feel better after 30 minutes.
Beat_the_Heat_Poster_2022 (1)