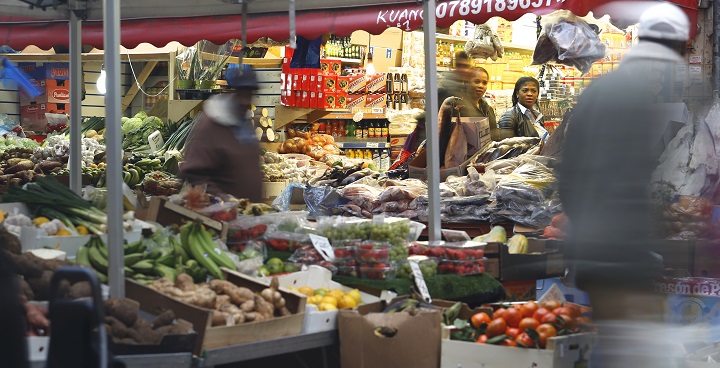 Eligible people will be prescribed £8 per week in Rose Vouchers, plus £2 per week for each additional household member, to spend on the fruit and vegetables of their choice. The vouchers will be offered using GPs assessments and based on medical need.
Participants in the pilot will be able to spend their Rose Vouchers at local retailers in West Norwood, Streatham and Brixton Market.
Cllr Marcia Cameron, Lambeth's joint Cabinet Member for Healthier Communities says: "We are working hard to tackle worsening food poverty and tackle the chronic health conditions which persist in our communities, such as heart disease and Type 2 Diabetes.
"With the cost of living bearing down on household incomes the risk of diet-related ill health and food insecurity have gone up.
"Healthy eating can help address both these issues, which is why we were so determined to lead this new trial. Lambeth is already recognised as the number one borough in London for tackling food poverty and we have lobbied the government to make the right to food a legal requirement."
"This latest initiative shows we will continue to do all we can to keep making progress and lead on this crucial issue."
For more information please contact PublicHealth@lambeth.gov.uk.
Addressing food poverty and insecurity is a priority in Lambeth and this project is one of a series of council projects to support residents that otherwise may need to make choices between paying for medical prescriptions, or purchasing the fruit and vegetables needed for a balanced, nutritious diet that helps prevent ill health.
Food poverty has a number of negative consequences on physical and mental health as well as general wellbeing. Being unable to secure access to a healthy, nutritious diet has been associated with an increased risk of cardiovascular diseases, diabetes, cancers, and mental health disorders, such as depression and anxiety.
Lambeth Public Health team hope the new approach could provide a long-term solution to tackling diet-related ill health and food insecurity amongst some of Lambeth's most vulnerable communities.