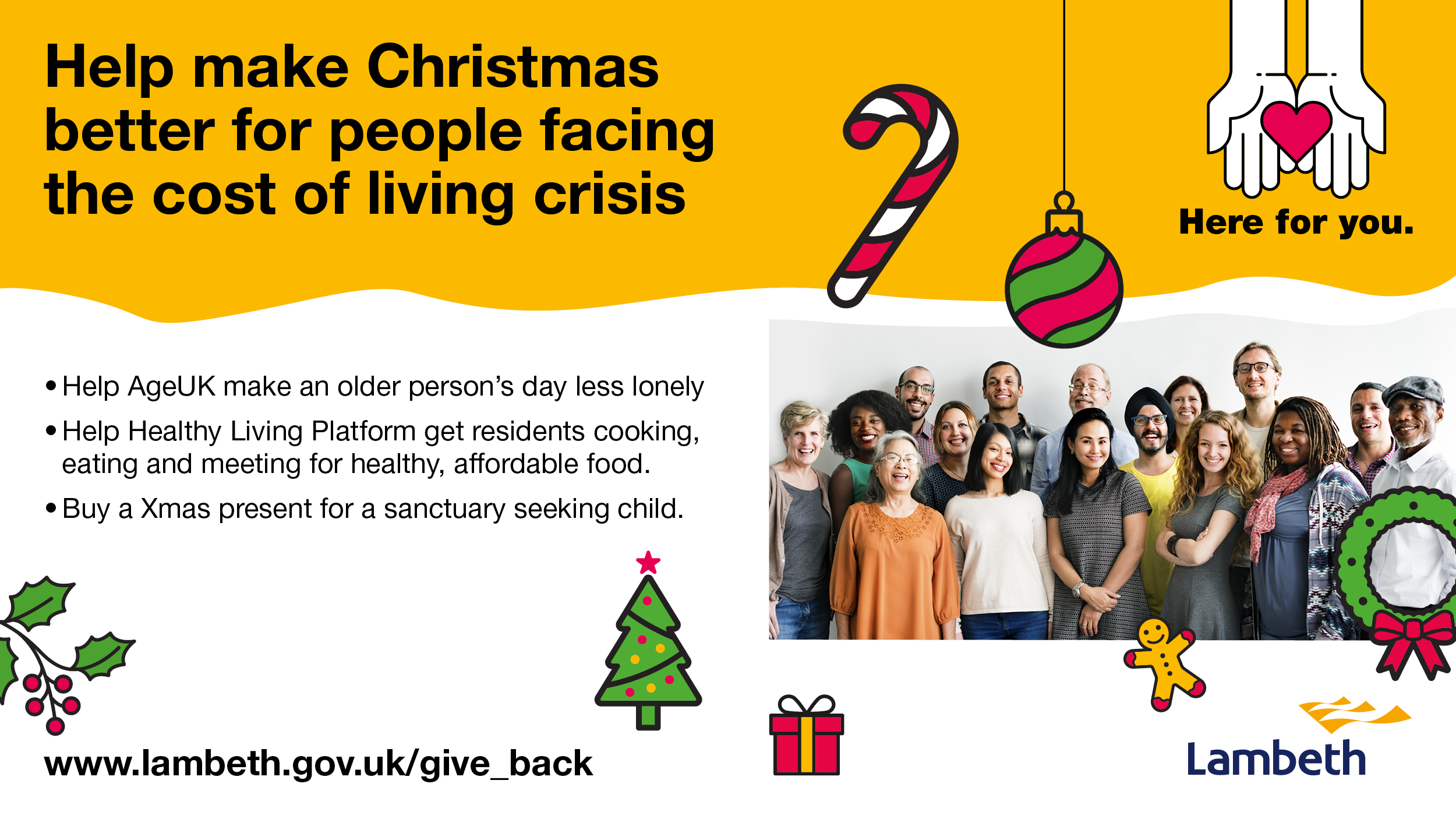 The charity Age UK Lambeth is asking people to donate their time to bring seasonal cheer for older people in our borough. The Healthy Living Platform has opportunities for people who want to donate to help others, including a programme through which people who feel they can afford it can give £10 to help combat hygiene poverty with a gift of sanitary products.
Lambeth Council's Sanctuary Services fundraise for refugee children from Afghanistan, Syria, Ukraine, and many more places where they can't feel safe. There's a Sanctuary Children's wish list for those wishing to send a gift to children from families who in many cases have lost everything.
Cllr Claire Holland, Lambeth Council's Leader, said: "We are in the grip of a cost of living crisis going into this festive season and the biggest impact is being felt by those with least in our communities. As a council we are doing all we can and have a £4.3 million cost of living package, providing targeted financial support to thousands of families across Lambeth.
"However the scale of this problem is beyond what we can provide, and I know there are those in our communities who will want to help people with the greatest need through this incredibly difficult time. That's why we're sharing this opportunities for those who want to donate to others, whether it be through giving time, buying a gift or contributing a small amount to some of the boroughs programme."
For more information on the council's cost of living support for those in need visit: www.lambeth.gov.uk/cost-living-crisis-support