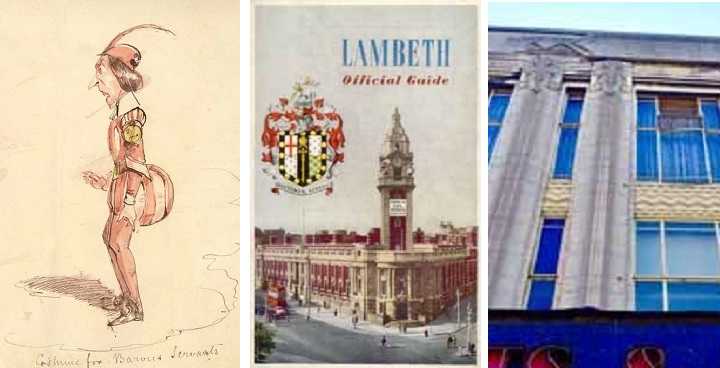 Lambeth's Heritage Festival is bigger than ever this September, with over 90 events. We've everything from 200 years of theatre to key sites in the history of Black music; from the 70th anniversaries of the NHS and Windrush to the history of the circus. The Festival sets out to open up history and make it relevant now. Lambeth Archives has worked with the Lambeth Local History Forum to put together a rich and innovative programme with regular contributors and new partners.
Highlights include
Saturday 1 September
Lambeth Local History Fair – Clapham Omnibus. Dozens of local societies and local history organisations with talks, tours and walks, local publishers' bookstalls, exhibitions and refreshments.
Sunday 2 September
Magnificent West Norwood Cemetery – famous final resting places. Doulton's pottery, Bessemer's steel, Maxim's gun, Tate's sugar and art gallery, Reuter's news agency and Mrs Beeton. (repeated 22 Sept)
Monday 3 September
Walk back in time to the 18th century heyday of Vauxhall Gardens with historian David E. Coke.
Tuesday 4 September
Lambeth Town Hall one-hour guided Tour 10.00 and 6.00. Explore the history of Lambeth's Edwardian public architecture and discuss all the recent works. Free but booking essential. (repeated 12, 20 & 24 September)
Friday 7 September
Last Garden Open Day for Lambeth Palace in 2018 includes Great Hall, library and the 13th century crypt chapel. £5 entry fee (adults only) to Home Start Lambeth charity.
Saturday 8 September
No Turning Back: 'Seven Migration Moments that Changed Britain' explored through art, photography, graphics, personal objects at the Museum of Migration. Booking essential
---
More information