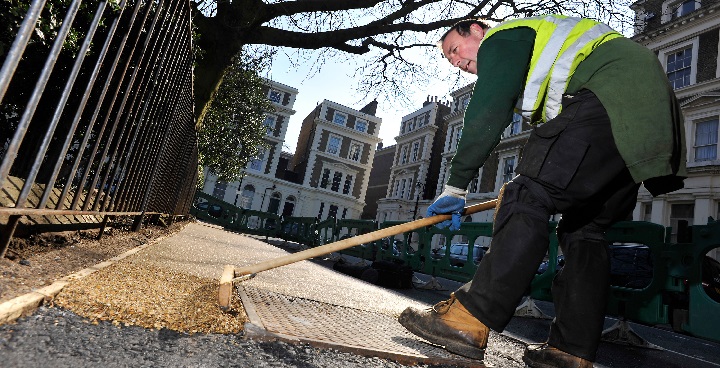 We are working with Transport for London, the emergency services and neighbouring boroughs to keep disruption to a minimum.
Some works are being carried out at night, where this is the case we carry out all of the noisy work before midnight.
Work is completed in sections and warning signage and barriers will be located in the areas to be resurfaced.
All affected residents receive a letter at least ten days before the works commence with more details.
The roads being resurfaced are:
Denmark Hill
Whole road within Lambeth boundary
Day time footway resurfacing – Ongoing, end date 5 May 2017
Herne Hill
Junction with Half Moon Lane to Kestrel Avenue
Night time carriageway resurfacing – Completed
Herne Hill
Junction with Red Post Hill
Night time carriageway resurfacing – Upcoming 3 – 4 May 2017
Herne Hill
Rollscourt Avenue to Gubyon Ave
Day time carriageway resurfacing – Completed
Knights Hill
Junction with crown dale to West Norwood Fire Station
Night time carriageway resurfacing – Completed
Denmark Hill
Whole Road within Lambeth boundary
Day time carriageway resurfacing – Completed
Streatham Common North
Streatham High Road to End of Memorial Park
Night time carriageway resurfacing – Completed
Knights Hill
Ernest Ave zebra crossing to Wolfington Road
Night time carriageway resurfacing – Completed
Acre Lane
Sections of footway from Kings Avenue to Brixton Road
Day time footway resurfacing – ongoing, end date 31 August 2017