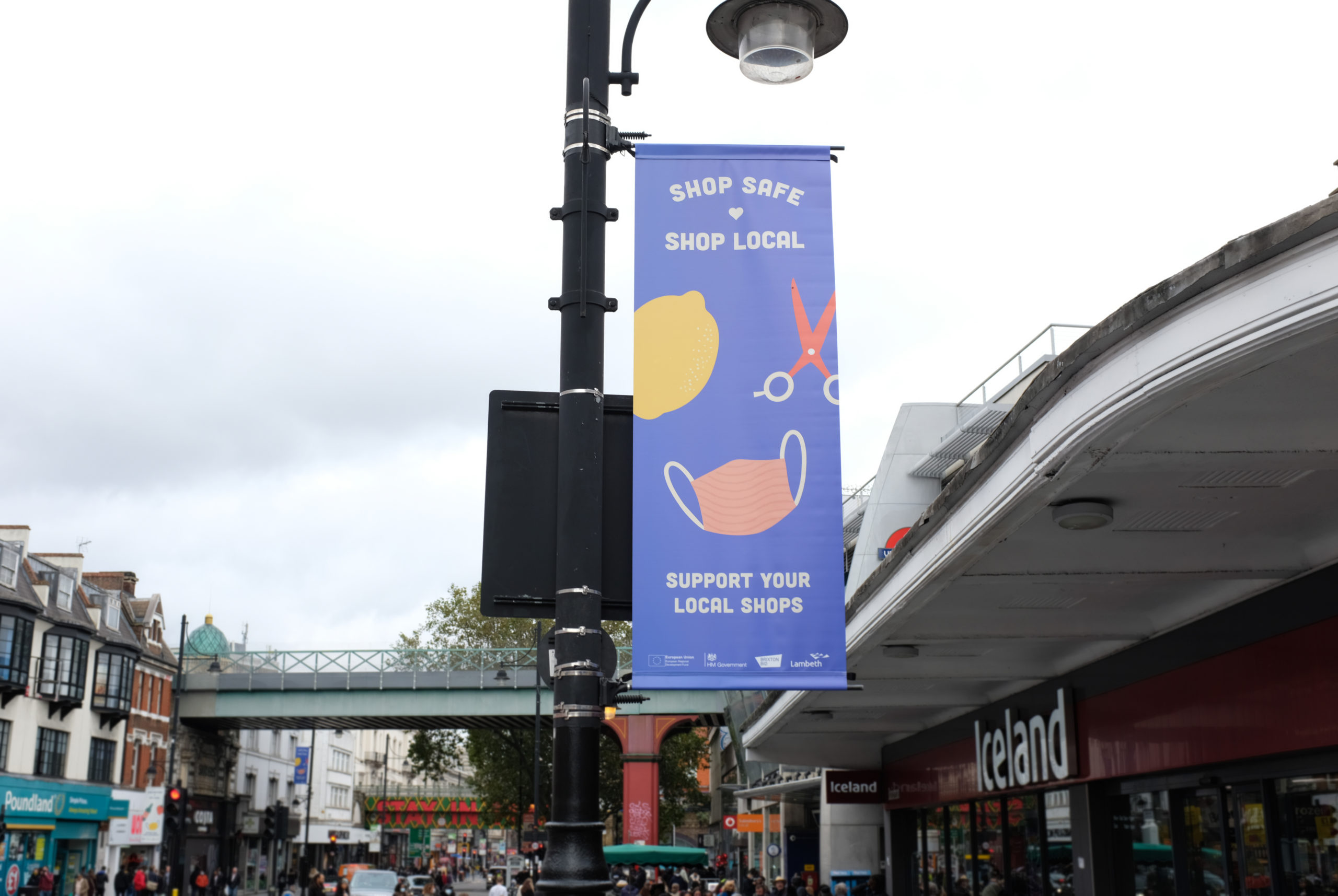 The first phase of Lambeth's Economic Resilience Fund will target culture and creative industries, independent hospitality and their supply chains, market traders and concession-based businesses and businesses based in shared workspaces.
To be eligible for the grants, businesses and organisations will need to show they lost at least a 20 per cent loss of their income due to the restrictions in place to control to spread of Covid-19. The awards will range in size from £1,334 to £25,000, depending on the size of financial impact suffered and the individual circumstances of the organisation.
Cllr Matthew Bennett, Cabinet Member for Planning, Investment and New Homes, said:
"The lockdown measures introduced in November and the ongoing restrictions continue to severely impact key areas of our local economy. We back the measures needed to contain the spread of the virus, but are equality committed to helping businesses get through this incredibly difficult period.
 "Lambeth is home to a rich mix of independent businesses, small traders, creative enterprises and hospitality venues. They provide thousands of local jobs and are an important part in what makes our town centres, and Lambeth as a whole, so vibrant. We are proud to be taking a targeted approach to supporting these vital businesses through our Economic Resilience Fund. This builds on the work we have already undertaken to support businesses and protect jobs in the face of this unprecedented disruption to the economy."
This first phase of £3.2million will be available from 5 January 2021 as direct grants. A second £3.3million phase will follow later in 2021 and will include business support as well as further grants. A total of £6.5million will support Lambeth's businesses and is being funded by an Additional Restrictions Grant from Central Government.
The first phase of Lambeth's Economic Resilience Fund will provide targeted grant support to small and medium size enterprises in the following priority groups:
Culture and creative industries (including supply chains)
Independent hospitality and leisure (including supply chains)
Businesses operating in shared workspaces
Market traders and concessions without a business rates liability
The funds are in addition to £4.2 million of support delivered by Lambeth Council earlier this year for businesses impacted by the pandemic and first lockdown. The Local Economy Hardship Fund, funded by a discretionary grant from government and taxes on developers, targeted independent businesses that needed the support most and was vital to keeping many businesses going this year.
Applications for the Economic Resilience Fund will open at 9am on Tuesday 5 January 2021. Due to the limited number of grants available, the fund will open for a limited time and will close at 5pm on Friday 8 January 2021. For more information and to sign-up for updates, visit  www.lambeth.gov.uk/ERF