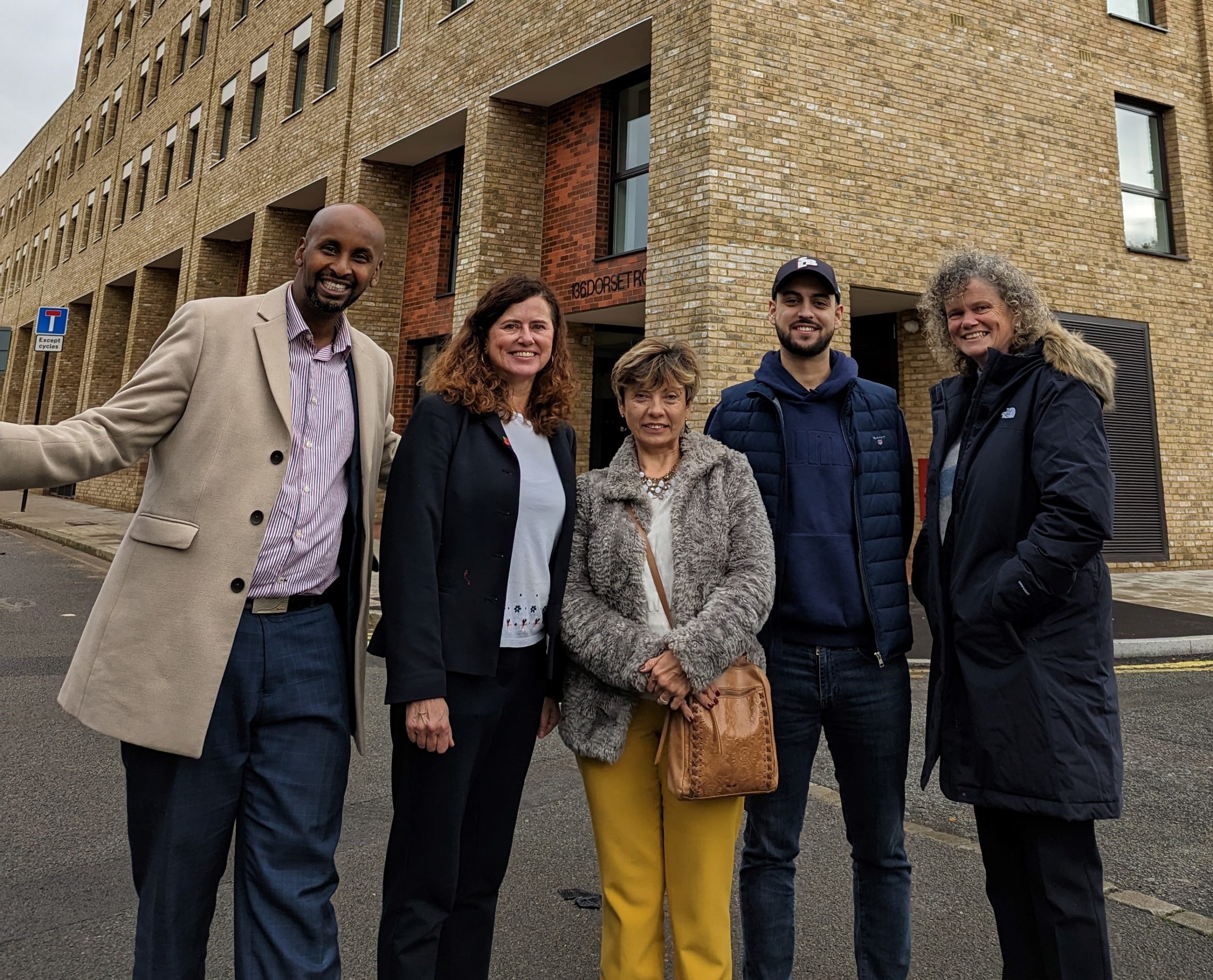 The council has launched a public consultation on the proposed new process, as part of its response to the Kerslake review into the provision of affordable housing.
This draft Estate Renewal Resident Engagement Framework (EREF) has been drawn up by Lambeth to deliver a fresh start, improved communications and consultation approach with people living on estates earmarked for improvements, or currently undergoing redevelopment work. The six estates are: Central Hill, Cressingham Gardens, Fenwick, Knight's Walk, South Lambeth and Westbury.
The framework will set the standard for improved community engagement, centred around the voices of residents, and also enshrine commitments to residents for how they will be listened to. It is designed to ensure transparent, honest and open partnerships, as the council and residents consider the future of the estates.
A review of Lambeth's housing programmes, carried out by independent peer, Lord Kerslake, highlighted that delivery on renewing Fenwick, Central Hill and Cressingham Gardens had been too slow and that resident engagement needed to be fundamentally reset to support people living on those estates. The report, endorsed by Lambeth's Cabinet in December, also recommended that the council's wholly-owned housing company Homes for Lambeth (HfL), should be brought back 'in-house'.
Word from the Cabinet
Cllr Danny Adilypour, Deputy Leader and Cabinet Member for Sustainable Growth & New Homes said: "As a council we have acknowledged the need to do more to show we are listening to and engaging with our residents on estates, so that we can work together to deliver the improvements some of our estates need."
"We instigated the Kerslake review because we know there are issues in the delivery of affordable homes in the borough and we wanted a clear steer on what changes need to be made. We are acting decisively to bring Homes for Lambeth back in-house and deliver more new council homes, all whilst adhering to our net zero ambitions."
"We need to deliver better by working together with our residents and we need their feedback to make sure that this can  be a genuinely fresh start, enshrining a new and transparent way of working together to ensure successful futures for all of our estates."
Lambeth is now opening an eight-week consultation period on the draft EREF document, to ensure that residents can give their views. After this consultation, the council will review feedback and publish the full framework in the summer.
The council will then begin working with residents on individual estate engagement plans, including a programme which sets out the next steps for each estate, and consultation with residents about the appointment of Independent Tenant and Leaseholder Advisors (ITLA) to act as their advocates and support during any renewal or improvement programme.
Where work has not yet started, on Central Hill, Cressingham Gardens and Fenwick, the council will take a fresh approach, starting with a full options appraisal with residents. This means looking at different viable options ranging from refurbishment all the way through to full redevelopment.