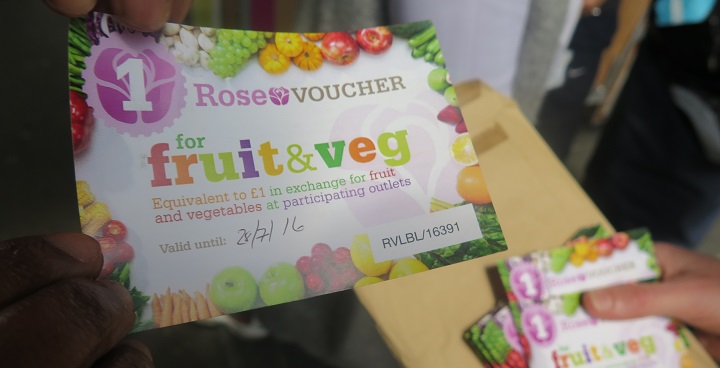 Recent data has also showed that Lambeth is the only area in the whole country that has seen a reduction in obesity in children from Year 6 age over the last five years.
Lambeth council and local public health services have established programmes to promote breastfeeding and healthy nutrition in early years, to support schools to foster a healthy weight environment and weight management programmes for their children and families.
Word from the Cabinet
Cllr Jim Dickson, Lambeth's Cabinet member for Health & Wellbeing, said: "Giving young people the best possible start in life is one of our top priorities and healthy eating is a big part of that.  We are determined to help people learn about food and what makes a healthy diet, and give them access to healthier food all year round.
"Childhood obesity is closely linked to poverty, and children who are obese are more likely to be susceptible to a range of illnesses as adults.  By tackling the issue at its root cause, people can lead longer, healthier, happier lives.
"We are working hard with partners across Lambeth, and the capital, to tackle food poverty and establish healthier communities."
Food Flagship Borough
Lambeth is also the Inner London Food Flagship Borough, with various initiatives to promote healthy and sustainable food including embedding the national school Food Plan, promoting food growing and healthy eating and supporting communities to shape their local food system, including making healthy food more accessible and affordable.
The local improvements seen in promoting health and wellbeing and tackling inequalities through healthy food is the result of collaborative working between the council, other statutory organisations, voluntary and community groups, schools, local business, and Lambeth residents.
Community-run projects around food growing and education such as Incredible Edible Lambeth and Lambeth Food Partnership also work to beat food poverty.
Of particular praise in the borough was the Rose Voucher scheme, which works with certain Children's Centres in Lambeth, and is designed to help vulnerable families and children access fresh fruit and vegetables from local street markets.