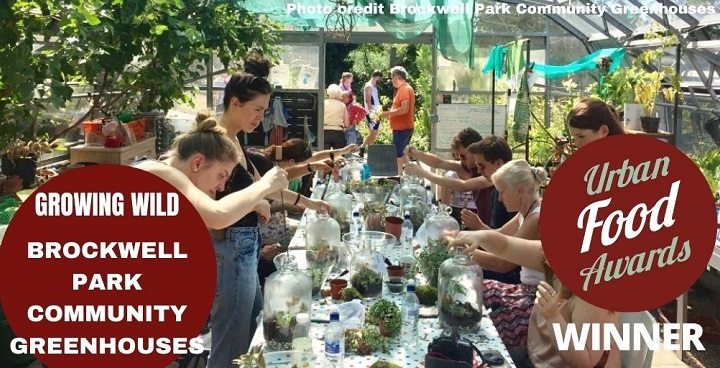 Work in Brixton Library with families living in food poverty has won two Lambeth librarians an Urban Food Award as 'Good Food Heroes' of the year.
Read and Feed
Brixton's 'Read and Feed' project offers twice-weekly activities and nutritious food in the library for families in food poverty. People without access to public funds, often living in hostels, can come together, have fun, eat and socialise in a non-judgemental setting.
Word from the Cabinet
Cllr Sonia Winifred, Lambeth Council Cabinet Member for Equalities and Culture, said "We are proud that a quarter of this year's Urban Food Awards recognise projects in Lambeth's libraries and parks bringing communities together to eat, learn and grow together  – and never has this been needed more."
Good Food heroes in Lambeth
Other Lambeth Urban Food Award 2020 winners are:
Brockwell Park Community Greenhouses: Winners of the 'Growing Wild' category. This award celebrates urban farms and growing projects that enhance access to nature. Brockwell volunteers' acre of green space grows food all year round and provides a haven for both local people and wildlife.
Myatts Fields: Winners of Community Market Champions for a successful market garden that sells fresh quality food direct to the community and provides seedlings and advice for local food growers in

gardens and community spaces – nurturing new skills locally.

South Norwood Community Kitchen was highly commended in the 'Good Food for All category', helping older or disabled Londoners to access good food.
More information
The annual Urban Food Awards highlight enterprises, individuals and organisations involved in putting good food on the capital's plate. The eight categories this year covered social enterprise and employment, climate, sustainable oceans, children's food and more. Winners including food growers, baristas, pizzerias, farmers, students and fishermen crowned as London's good food heroes.