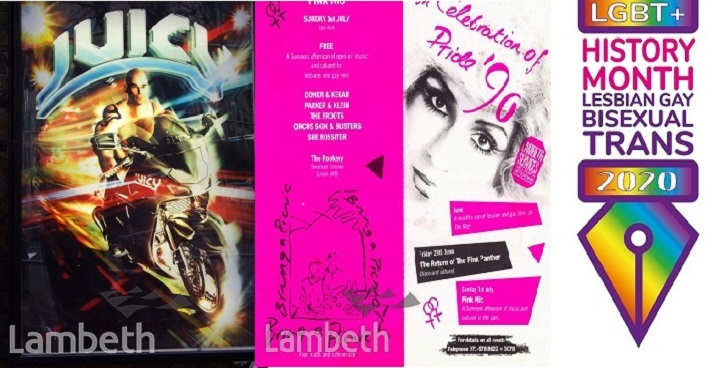 Lambeth Links is Lambeth's new forum for the LGBT+ Community in the borough. We're looking for people to join and to get involved in projects – including an archive of local LGBT+ history.
Need and celebration
Lambeth is home to one of the largest LGBT+ Communities in the UK and our mission is for Lambeth Links to serve as a forum both in times of need and times of celebration. Our vision is to be a central point of rallying, communication and advocacy on behalf of the LGBT+ Community who live, work and socialise in our borough.
Knowledge and understanding
We want to bring our Community closer together and in doing so increase our knowledge and understanding of one another. As the forum's name implies, we aim to strengthen the links between us, yet at the same time highlight the many issues that still adversely affect us.
Inroads into initiatives
As a new forum, we are currently connecting with members of Lambeth's LGBT+ Community and organisations who support it. Due to the Covid-19 pandemic, this has proven challenging (Lambeth Links was in fact created during lockdown!) however we have managed to make strong inroads into initiatives that we hope will become beacons for the LGBT+ Community within Lambeth.
Memories for the future
One initiative that we are working with Lambeth Council and others on is the Lambeth LGBT+ Archive. We're putting together a programme of events leading up to LGBT+ History Month in Feb 2021 that will ensure that our collective voices and experiences are recorded for generations to come. There has already been some fantastic work in this area, but we're looking to include more.
More information
If you would like to connect with Lambeth Links and you live, work or frequently socialise within Lambeth, we are currently looking for representatives from different areas of the community to link in. If you're interested, see what positions are available on our Twitter page @LambethLinks or by email.