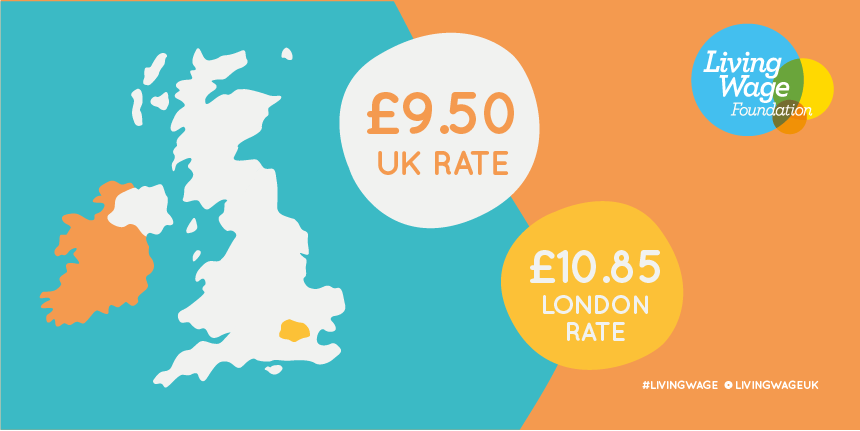 On Monday it was announced that the London Living Wage will rise to £10.85 per hour – a rate that outstrips the government's minimum wage by £2.13 per hour and one that is independently calculated based on what people need to live on.
To recognise the commitment of local businesses, the council has handed Objective Media Group a creative media organisation based at County Hall on South Bank a recognition award for their longstanding commitment to paying the London Living Wage.
Roz Pound, Director of Production & Operations at Objective Media Group, said, "We are very grateful to Lambeth Council for recognising our dedication to the Living Wage. We work with a number of industry bodies and initiatives to drive diversity, sustainability and supportive training within the group, and the Living Wage is one that we feel particularly proud of.
"We understand the financial pressure of living in London, the cost of travel and the benefit of not constantly worrying about affording the basics. The Living Wage is crucial in ensuring our employees do not face the extra stress from choosing to have a career in London. We are very pleased to say that we are an accredited Living Wage business and are committed to continued investment in our staff."
Lambeth has been an accredited Living Wage employer since 2012 and the borough is home to the first Living Wage Building in the country, International House where all tenants in the building are obliged to pay at least the London Living Wage to their employees and contractors. Lambeth also has six affordable workspaces in the borough supporting more than 300 business and creating more than 200 new jobs. More than 180 employers in the borough are now accredited Living Wage employers.
Lambeth has also committed to become a Living Wage Place, a new scheme to harness the power of place, involving local employers, communities and people, to help extend the Living Wage to more workers and lift more people out of low pay.
Councillor Andy Wilson, Lambeth's Cabinet Member for Finance and Performance, said: "We are in the midst of a pandemic that is creating real hardship for people in the borough. We are working hard to support businesses that are struggling and support our hardest hit residents.
"Ensuring that people are getting the rate of pay they need to live on has never been more important, and will ensure the rate is central to all our recovery plans as we battle this pandemic and help our residents cope with the impacts of jobs and businesses."
Lambeth Council joined Lewisham and Southwark Councils for an online Celebration of the London Living Wage on Tuesday (Nov10). The event was an opportunity for local businesses to learn more about the benefits of paying workers the real London Living Wage as part of Living Wage Week.