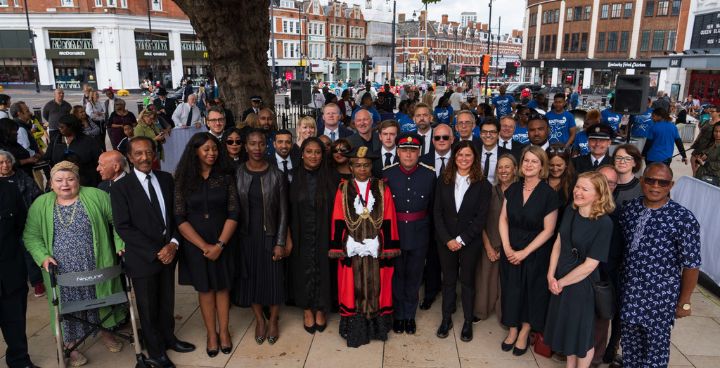 They were joined by the Leader of Lambeth Council Cllr Claire Holland, Lambeth Council's chief executive Bayo Dosunmu and the borough's three Members of Parliament with musical accompaniment from Southside Harmonics Orchestra who played the national anthem God Save The King following the official pronouncement.
The proclamation, watched by local people, was introduced by Christopher Wellbelove DL and read out by Cllr George.
The ceremony followed the passing of our late Sovereign, Queen Elizabeth II on Thursday and the national proclamation on the morning of Saturday, 10 September at St James's Palace in central London.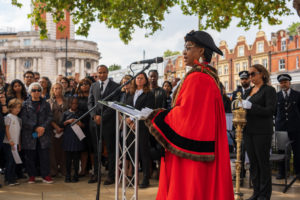 For Lambeth residents who wish to share their reflections on Her Majesty's years of service a book of condolence is open to sign at Lambeth Town Hall from 9am to 5pm each day. There are also books of condolence at West Norwood Library and at Tate South Lambeth Library.
The borough's Deputy Lieutenant and the Mayor will be visiting care homes in the borough next week with a Book of Condolence in recognition that some of our residents will not be able to travel. An online book of condolence is also open at royal.uk.
The Union Flag over Lambeth Town Hall in Brixton was raised to full mast for the proclamation. It will now return to half-mast.