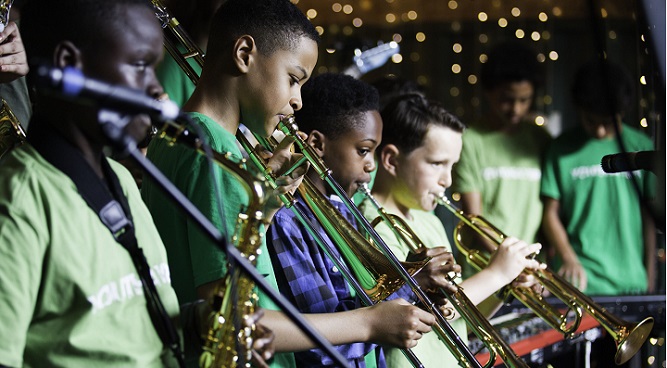 The event captures the energy, focus, and enthusiasm of young musicians who will bring their skills right onto centre stage of this iconic arts venue over five days of concerts.
The opening concert includes a breath taking 1800 infants and juniors performing in the Royal Festival hall singing songs specially arranged on the theme of aspiration.
The festival also includes a special free event at Pop Brixton on 25 March where bands, singers and DJs from the Lambeth Music Network will perform their work alongside schools and music centres.
This year will also see the first Lambeth Music Festival education conference at Southbank Centre delivered by London Music Masters on the theme of transition and progression for young musicians in Lambeth. 
Read more about the Lambeth Music Festival