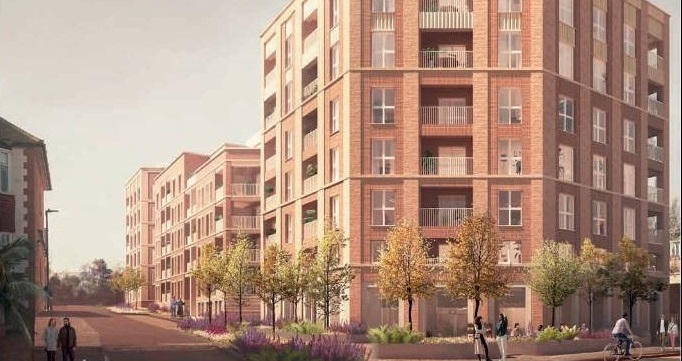 The application to build a new five to seven-storey block on the corner of Avenue Park Road and Thurlow Park Road with 76 social rent homes as well employment space at ground floor was submitted by Metropolitan Thames Valley Housing (MTVH).
The site, close to Tulse Hill railway station is currently empty, and was previously used for light industrial work and open storage. Under the plans every new home at the site will be made available as low cost rented flats via MTVH which is a housing association.
Cllr Danny Adilypour, Lambeth Council's Deputy Leader and Cabinet Member for Sustainable Growth and New Homes, said: "The development of new affordable homes in Lambeth is crucially important if we are going to tackle the housing crisis and build the new properties this borough desperately needs.
"So I am really pleased that this scheme has got this support from Planning Applications Committee because it will make a real difference for dozens of households in the borough in need."
The scheme would be car free except for three disabled car parking spaces, and will also see greening of the highway next to the site in support of the council's Kerbside Strategy which aims to reclaim public space to create new areas for people to meet and socialise.
MTVH carried out community engagement work before putting in the planning application which included contacting local residents, community groups and stakeholders. There was a dedicated consultation website, consultation by email and phone to get feedback and community newsletters delivered to the local area.
To read the report visit – moderngov.lambeth.gov.uk.