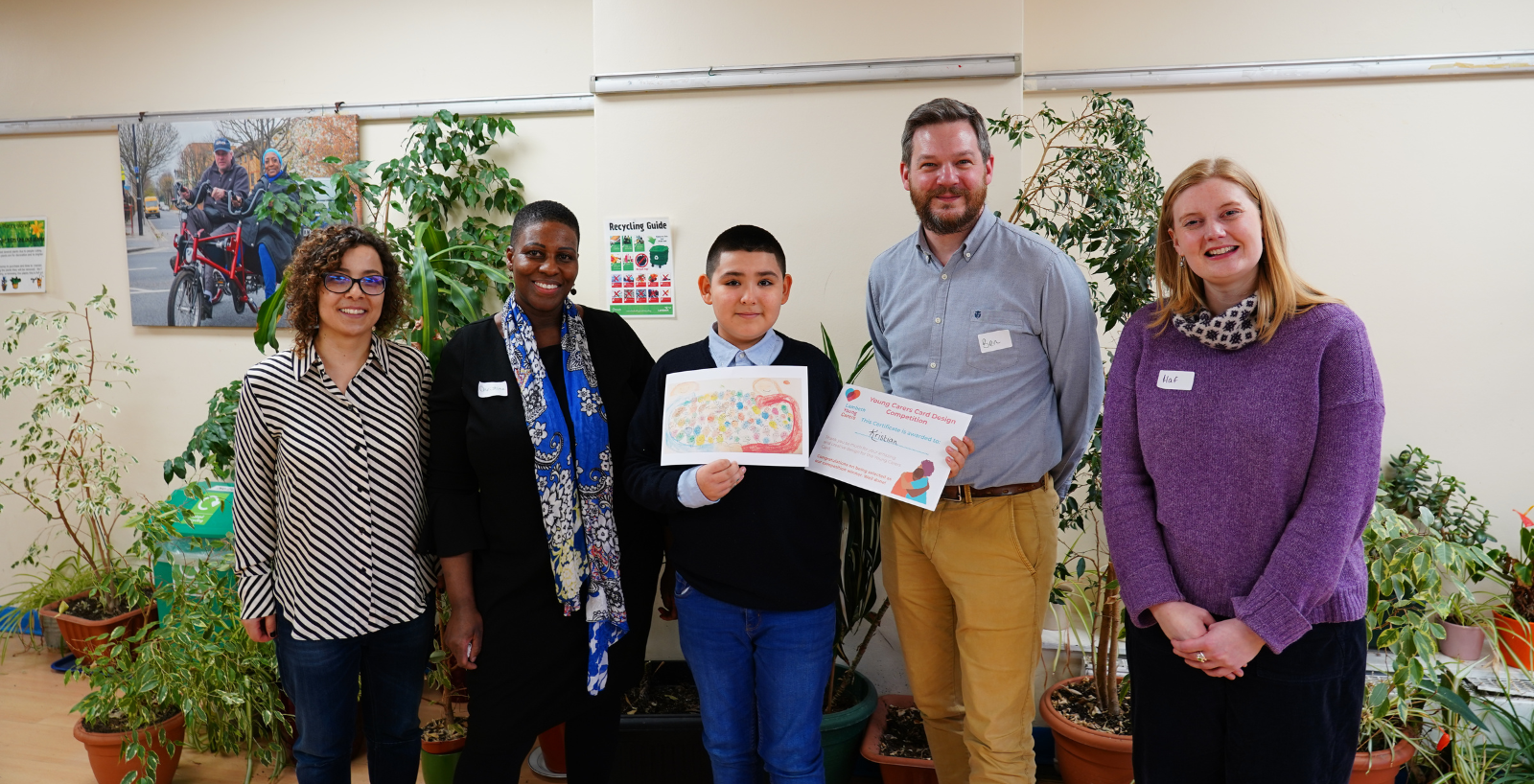 Carers' Hub Lambeth work to provide support to young unpaid carers across the borough, including financial, well-being, educational and careers help, to address challenges that many younger carers face in their lives. The new ID card is one of their projects to highlight the struggles younger carers can face.
Alice Dias, the CEO of Carers' Hub Lambeth, said: "We hope that a Young Carers Card scheme in Lambeth would raise awareness of challenges faced by young carers and help with early identification. This will help us to reach out to more young people with unpaid caring duties and ensure they are connected to support."
Two runners up were also announced at the event, Jenna, 15, and Emilia, 9. The competition judging panel included representatives from Lambeth Council, King's College London and Carers' Hub Lambeth. Councillor Ben Kind, Lambeth's Cabinet member for Children and Young People presented the winners' awards.
Cllr Kind said: "Carers' Hub Lambeth provide vital community support so I was delighted to join the event and have the chance to meet the award winners. The annual Young Carers Action Day recognises the incredible work young carers do for their loved ones – showing compassion beyond their years. I congratulate the winners of this competition and all of those so took part.""
Find out more about Carers' Hub Lambeth visit their website.