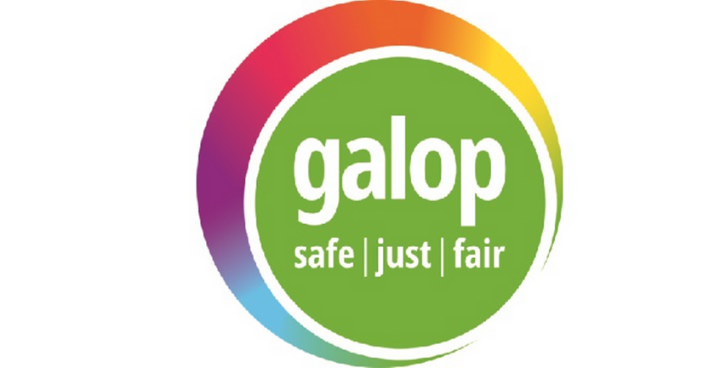 Tying in with London Pride 2019 Lambeth Council and Galop ran an awareness-raising campaign which involved training practitioners, creating Lambeth specific Galop resources and advertising in the Lambeth Civic Centre, leisure centres and Brixton Library. Residents were informed via the housing newsletter, and articles in Lambeth Talk, Twitter and Facebook helped make Lambeth communities aware of the support available.
Supporting Lambeth residents
The number of new Lambeth residents getting help from Galop was monitored, and following the campaign, numbers have gone up by 58%. That is significantly more survivors who are getting practical help, advice and emotional support from a service who understands their needs.
Working in partnership
Sexual violence can happen to anyone, but for LGBTQ+ survivors it can be harder to seek help and receive justice. Lambeth has been working closely with specialist support service Galop to increase the number of Lambeth based LGBTQ+ survivors getting the help they deserve.
Funding for support
Galop's important work with those affected by hate crime, domestic abuse, and sexual violence was recently expanded due to funding from the Mayor's Office of Policing and Crime (MOPAC) allowing them to offer more support for LGBTQ+ and male survivors of sexual violence and raise awareness about the issue in the capital. This is testament to the hard work done by Galop's outreach team, supported by Lambeth Council.
Word from Cabinet
Cllr Mo Seedat, Cabinet Member for Jobs, Skills and Community Safety said:
"It's positive more Lambeth residents are accessing specialist support for sexual violence, which overwhelmingly affects women, girls & LGBTQ+ communities. No one should have to suffer in silence so raising the profile of services like Galop and the Gaia Centre and making them even more accessible is an essential part of the Council's strategy to reduce sexual violence. "
---
Seeking help and advice
However or whenever it happened, if you have experienced sexual abuse and identify as LGBTQ+ Galop can offer you a calm listening ear from a service that understands LGBTQ+ lives, lifestyles, and identities. Galop offers practical and emotional support to increase safety and improve wellbeing. They can also help you to report a crime, if and when you choose too. Galop supports anyone from the age of 13 and up
To get support from Galop, please call: 020 7704 2040 or email: referrals@galop.org.uk