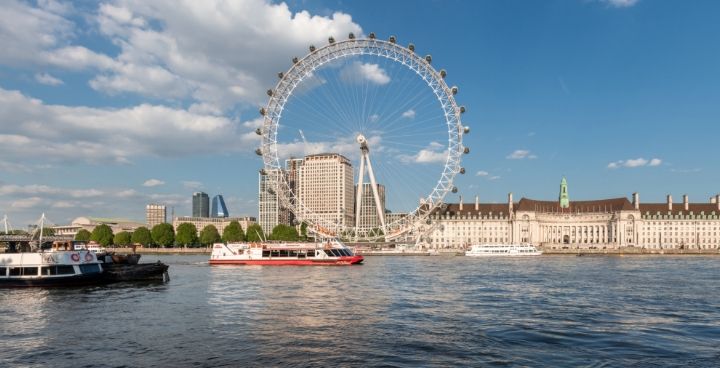 [Image credit: South Bank London]
The PSPO, which has been in place in the South Bank area since 2016, is due to expire on 10 October 2019, aims to prevent street gambling and the associated anti-social behaviour which has a negative impact on local residents, visitors and businesses.
Since February this year, officers have issued over 290 fixed-penalty notices to offenders breaking the order, showing what an important role it plays in helping tackle this persistent problem.
Taking these and other factors into consideration Lambeth Council is now looking to extend the PSPO for a further 3 years.
Word from Cabinet
Cllr Paul Gadsby, Cabinet Member for Housing, with responsibility for enforcement said:
"Street gaming and gambling around the South Bank is a blight on one of London's most popular destinations, so it's vital that we extend this order and continue to work with the police and other local partners to clamp down on people who flout the law. Since this ground-breaking PSPO was introduced we've issued hundreds of fines to offenders.
Street gaming and gambling is linked with other crime, including theft and pick-pocketing, so it's important that we have the right tools to tackle it. We also know that there are vulnerable people caught up in this, with links to modern-day slavery, human trafficking and prostitution – the PSPO plays an important role in our efforts to protect them"
Our existing PSPO and current legislation
Extending the order for a further 3 years will help us to continue to tackle some of the ASB we are witnessing – some examples are listed below:
Large groups blocking the pavement on Westminster bridge
Pedestrians being forced into the road to avoid games and the crowds it attracts
Offenders harassing passers-by, touching members of the public and encouraging them to play
People refusing to hand over money being verbally abused and threatened with physical violence
Attracting other unlawful activity y to the bridge, including unlicensed street performers and vendors
Under the 'Gambling Act 2005' the current legislation classifies the above as offences, but these can be difficult to prove and often leads to ASB not being enforced. The aim of our PSPO is to take action and enforce against those carrying out these offences.
Why are we extending the PSPO?
Modern-day slavery, human trafficking, prostitution, exploitation of minors, pick-pocketing and theft, and the deliberate targeting of vulnerable people are all linked with street gaming and street gambling, which has a severe impact on people and the local area. This has been confirmed by analysing Lambeth Council's and the Metropolitan Police's data.
This data analysed included a sample of 100 crimes reported since January 2017 and various behavioural patterns were identified:
Reports of theft and pickpocketing
Victims lured into revealing cash which was then snatched/stolen
Reports of victims being fraudulently conned out of money
Breaches of criminal behaviour orders
Victims surrounded and threatened by a group of gamers
Weapons found on gamers following searches
Assault or obstruction of police officers
Offenders found in possession of stolen goods
Missing persons linked to street gaming and street gambling
Vulnerable children were taken into police protection
Lambeth Council and the Metropolitan Police will face challenges in enforcing against street gaming and street gambling to reduce this negative behaviour if the current PSPO is not extended.
---
Have your say
We want to hear your views and welcome our residents, visitors and businesses to tell us their thoughts on our proposals to extend the existing PSPO by a further 3 years.
You can share your views by completing our survey at Have your say on our Street Gaming and Street Gambling PSPO Extension Survey
Or by email to PPRSConsultations@lambeth.gov.uk
Visit the Lambeth Council Consultation Webpage at www.lambeth.gov.uk/streetgaming&gamblingPSPO
The consultation ends on 1 September 2019.