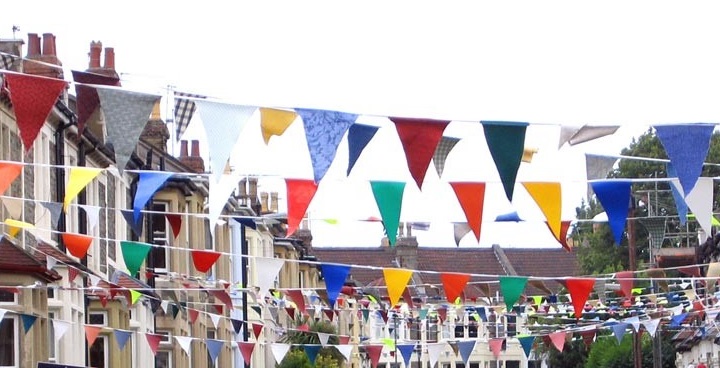 Street parties are a traditional part of community life here in Lambeth and are a great way to bring your local area together to get to know one another, play and celebrate. Applications are now open for street parties to be held this summer, so if you've always wanted to see your street closed to traffic and full of neighbours socialising and kids playing this is your chance!
Days to celebrate
There are lots of opportunities throughout May to September to hold your Lambeth street party and we've included a couple of suggestions below:
You may want to consider a May bank holiday. This year the first May bank holiday has been moved from 1 May to 8 May 2020 to commemorate the 75th anniversary of VE Day which saw the end of the war in Europe.
Or why not mark Car Free Day by celebrating over the weekend of 26 or 27 September and help to reduce pollution and create safer streets in your local area?
If our suggested dates don't work for you, then simply apply for any weekend in between.
Street party applications deadlines:
Applications must be submitted before the deadline dates listed below:
VE Day Street parties on 8, 9 or 10 May 2020 application deadline: 16 March 2020
June and July Street Parties application deadline: 1 April 2020
August and September Street Party application deadline: 1 June 2020
Car Free Day street parties on 26 or 27 September 2020 application deadline: 24 July 2020
Apply online now:
It's important to read our criteria for 'what is a street party' which can be found on the event Lambeth website. We must make sure that street parties are safe and legal and this includes checking that your road can be safely closed to traffic.
Apply for your Lambeth street party now visit the EventLambeth website.
If you have any questions, please contact us at events@lambeth.gov.uk