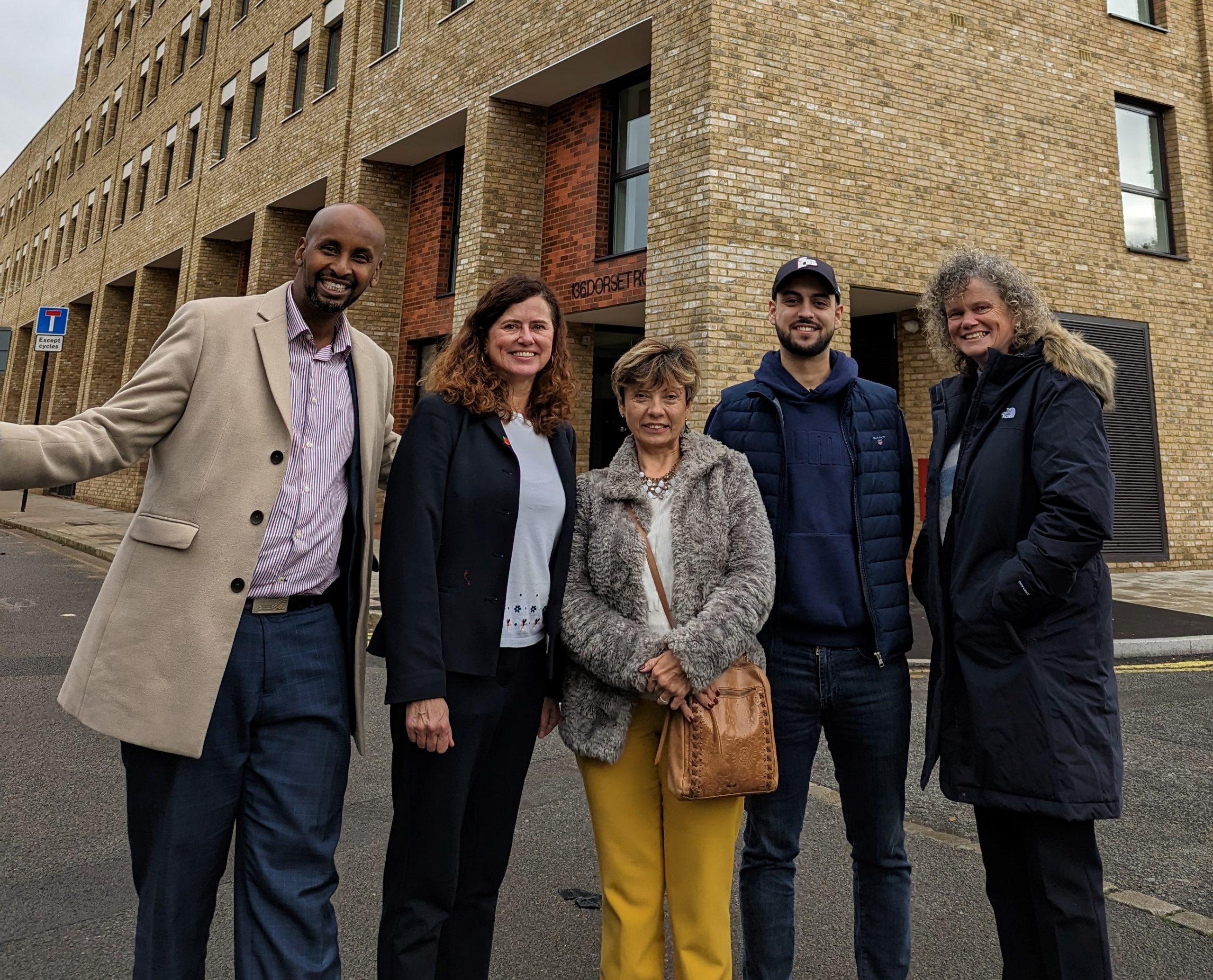 Cllr Claire Holland met Maria Almeida and her son Ruy at their new flat, which is one of the first 30 completed during Phase 1 of the redevelopment of the estate by the council's wholly-owned housing company, Homes for Lambeth (HfL).
Mrs Almeida will officially move into her new home, along with her son and daughter, next week.
Lambeth granted planning permission for the redevelopment in 2018, as part of the council's drive to build hundreds more homes to tackle the borough's housing crisis.
HfL's blueprint includes up to 362 new mixed-tenure homes, new shops, a dedicated community room and landscaped gardens, growing areas and play space. Alongside this, the existing Wimborne House, with its striking exposed structural frame retained from the original 1960s estate, provides 100 homes in dual-aspect, duplex apartments.
Cllr Holland, whose ward includes the South Lambeth estate, said: "It was fantastic to be with Maria and Ruy as they saw their brand new council-built home on the South Lambeth Estate – one of thirty homes we've completed in the first phase of this vital redevelopment.
"They're thrilled with their new home and I can't wait for them to be able to move in next week.
"This is a great example of the work we've been doing to provide much-needed, genuinely affordable homes to help tackle Lambeth's housing crisis."
Phase 1 of the development, developed through close consultation with existing residents,  is located on Dorset Road and provides 30 replacement homes, predominantly for existing residents. The vision for the new homes has been designed by award winning architects Pollard Thomas Edwards, to ensure the new development is integrated with the local area, as well as being easily accessible to both pedestrians and cyclists.
In September 2019, planning permission was granted for the construction of a new building (4 to 6 stories) on the corner of Dorset Road and Clapham Road to provide 30 residential units with associated parking and landscape works and improvements to the ground floor of Wimborne House.
The planning process for Phase 2 of the development, which will deliver 186 new homes, is expected to start in March 2023.