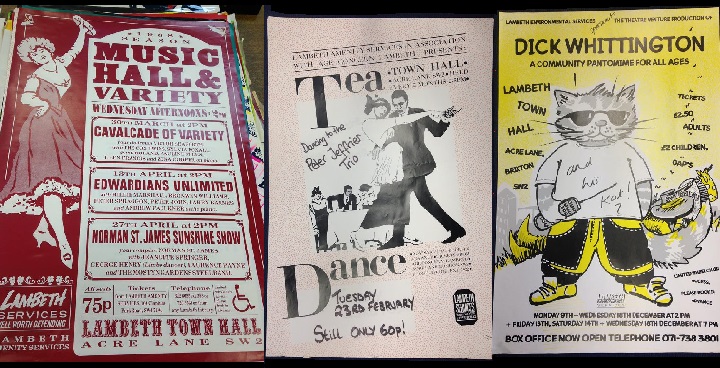 With its distinctive tower and prominent position in the centre of Brixton, the town hall is an imposing presence. It may represent government and bureaucracy, pomp and ceremony; but it also represents us – Lambeth's residents.
The town hall is a place where our personal and public lives meet. What has taken place there reflects the spirit of the communities that live here and how they change. It also shows Lambeth leading the way in changing social attitudes.
In 1955 Lambeth hit the news for holding a civic dance in the Assembly Room, known as the 'No Colour Bar Dance'. The mayor welcomed immigrants from the West Indies and invited equal numbers of local residents to help new neighbours get to know each other.
In 1975 the South Lambeth Gay Liberation Front held a 'Tango' at the Town Hall in support of the Gay Times Festival, which was the precursor to Gay Pride. Thirty-nine years later, Lambeth residents Ian Noonan and Thomas Alexander made history by becoming the first same-sex couple to marry in the borough.
How you can help
Have you celebrated a wedding, a National Citizenship Ceremony or another event? Or been to meetings, the election count or a political protest?
We want to use some of your memories and experiences for an exhibition as part of the Your New Town Hall project. We're looking for your photos or other memorabilia as well as your memories in text format (140 characters). You can:
Follow Lambeth Council's board Memories of Lambeth Town Hall on Pinterest.