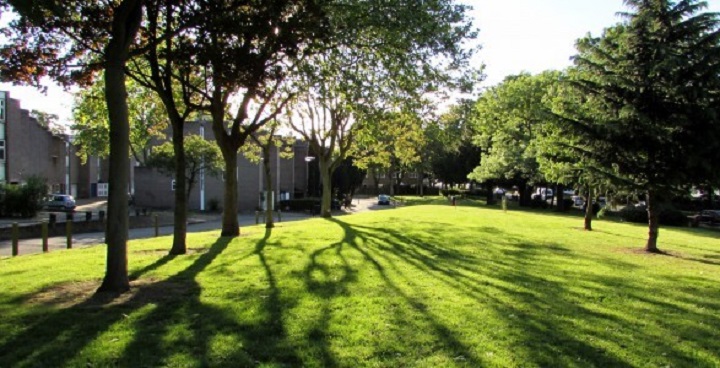 The council has added its name to the growing number of local governments, corporations, and other large organisations who have committed to pursuing a future that is less reliant on fossil fuels.
The treaty sets a series of commitments required to reduce our dependent on oil, gas and coal so we can limit the rise in global temperature to 1.5degrees by 2030 in line with United Nations guidance.
Lambeth Council leader Cllr Claire Holland called for the council to join the treaty during the September full council meeting and the council has now fully signed up.
Cllr Holland said: "Our continued reliance on fossil fuels, whether for heating our homes or fuelling our vehicles, is unsustainable. We need changes to happen rapidly
"We are already working towards lowering our overall carbon footprint and collaborating with businesses to support their efforts to be cleaner and greener.
"We fully support the aims of the Fossil Fuel Non-proliferation Treaty, which align with our own. By joining with many different organisations, we can lobby with one voice for a fossil fuel free future."
Research suggestions that the burning of fossil fuels is responsible for around 80percent of carbon dioxide emissions since the industrial revolution.
The Fossil Fuel Non-proliferation Treaty seeks to end the exploration of new oil, gas or coal production; phase out existing fossil fuel production in a fair and equal manner; commit to 100 percent renewable energy globally and to develop new economic measures to support the transition.
Lambeth Council was the first London authority to declare a climate emergency and commit to becoming carbon neutral across all its buildings by 2030.
To do this the council has devised a new transport strategy to encourage more active modes of travel, safer streets without motor vehicle traffic to allow all residents equal opportunity to walk, cycle and enjoy green spaces.
This has included the introduction of five trial Low Traffic Neighbourhood (LTN) schemes to reduce motor vehicle traffic on local streets.
A large proportion of Lambeth Council's carbon footprint is linked to older buildings. As a result, the council has launched a retro-fit programme that has already helped 23 schools in the borough reduce their emissions.
Work is taking place to install new underground heating pumps at the Grade II listed Brockwell Hall to reduce its annual carbon footprint by 46tns.
In November, the Sustainable Ventures affordable workspace opened at the former Greater London Council building in Waterloo to support technology start-ups and entrepreneurs working in low-carbon solutions.
The council is also preparing its long-awaited Climate Action Plan that will underpin all future council policy on tackling the climate crisis after collaboration with local businesses and the first ever Citizen's Assembly on the Climate Crisis held this summer.
Cllr Holland added: "We are just one council, but I believe that we can lead the way for other local authorities to follow us in signing The Fossil Fuel Non-proliferation Treaty and striving for a carbon-zero future."