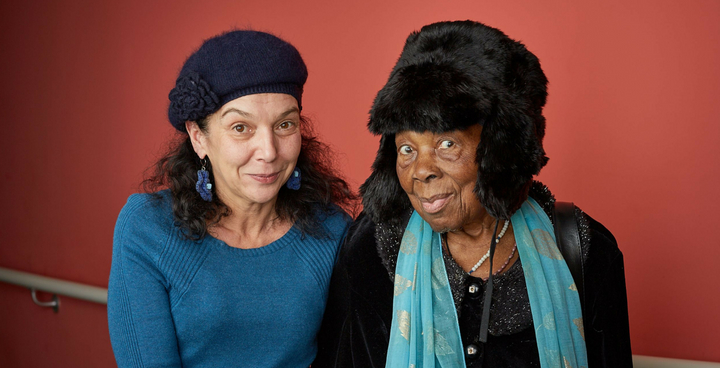 For a seventh year, Lambeth Wellbeing Fund invites local organisations with projects that help people manage their health, avoid a crisis, or bring communities together for funding.
Who can apply?
Lambeth-based registered charities, Community Interest Companies (CICs) limited by guarantee, Charitable Incorporated Organisations (CIOs), Companies Ltd by Guarantee (without shares), constituted community groups and TRAs with an income under £100,000 per year are welcome. The income threshold does not apply to nurture organisations.
You don't have to be part of an organisation to apply – the Fund supports individual Lambeth residents or groups of residents. You can apply with the support of a local organisation you already have a relationship with who can hold the funding for you and act as a 'nurture organisation'. Please see the fund guidelines for details.
Grant size
Grants from £1,000 to £5,000 per year are available for projects lasting up to 12 months. A total of £60,000 is available from Project Smith and Public Health for projects which:
Support adults in any ward in Lambeth
Are led by the communities who will benefit
Work with:
Black and Multi-ethnic women
Black Men
LGBTQ+
Families of teenagers or young adults
Projects addressing needs emerging following the Covid-19 pandemic
People living with mental health issues
Carers, young carers
Domestic violence
Learning Difficulties/Neurodiversity
Living with long term Covid-19
Cost of living crisis support
Funded projects must support participants to:
Manage their own health and wellbeing (or health condition) and be supported to do so. This includes access to the right information and support, and being able to stay healthy.
Be able to have the right things in place to help them to avoid a crisis, or limit the impact of crisis, particularly for people who are living independently.
Feel part of a community.
In addition, we know loneliness and isolation can contribute to poor physical and mental health, while people with good social connections are better able to deal with health problems that arise.
How to apply
Look at the fund guidelines and application form guidance before clicking 'Apply now'. Please apply by noon on Tuesday 31 January 2023
Help & advice
If you need help or want to discuss your application, Lambeth Wellbeing Fund Workshops include a walkthrough of the application form, an update from a funded project and a chance for networking with local community connectors.
We also offer bookable 20-min surgery slots on Zoom / Teams / telephone throughout January to discuss your projects and applications, and answer quick queries by phone during office hours 0207 582 5117.
If you have any questions or would like to discuss any element of the fund or your application, please contact Samantha Smallcombe, Programme Manager or 020 7582 5117.