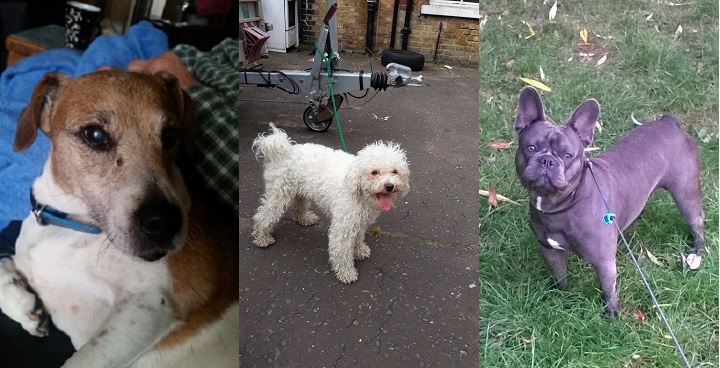 The RSPCA's Community Animal Welfare Pawprints awards recognise good practice from local authorities, housing providers and contingency planners in relation to animal welfare. This September, they awarded Lambeth Council a gold Stray Dogs Footprint, a gold Animal Establishments Licensing Footprint – and a platinum pawprint in recognition of five years' Gold awards in a row.
Stray dogs gold pawprint
The Stray Dogs Footprint recognises that Lambeth Grimebusters and Pest Control team runs a comprehensive stray dog service including out-of-hours services. The team routinely scans every stray dog for a microchip to identify its owner, and works with Battersea Dogs and Cats Home to re-home dogs when an owner cannot be found.
Stray dogs platinum award
Because Lambeth has been awarded a Gold pawprint for five years, and in recognition of the PawPrints' Awards 10th anniversary, we have also been awarded a Platinum Stray Dogs Pawprint this time.

Gold Animal Activity Licensing Pawprint

The Animal Establishments Licensing Footprint award demonstrates Lambeth's commitment to animal welfare through policies and procedures when licensing animal establishments – pet shops, dog breeders, dog boarding, performing animals, riding schools and zoos – with London Aquarium as the biggest example in the borough. Regular inspections take place at all our licensed animal establishments and our policies require all licensed establishments to meet the conditions set out in the most recent edition of the model licensing conditions. This ensures that standards are higher than the minimum required.
---
More information