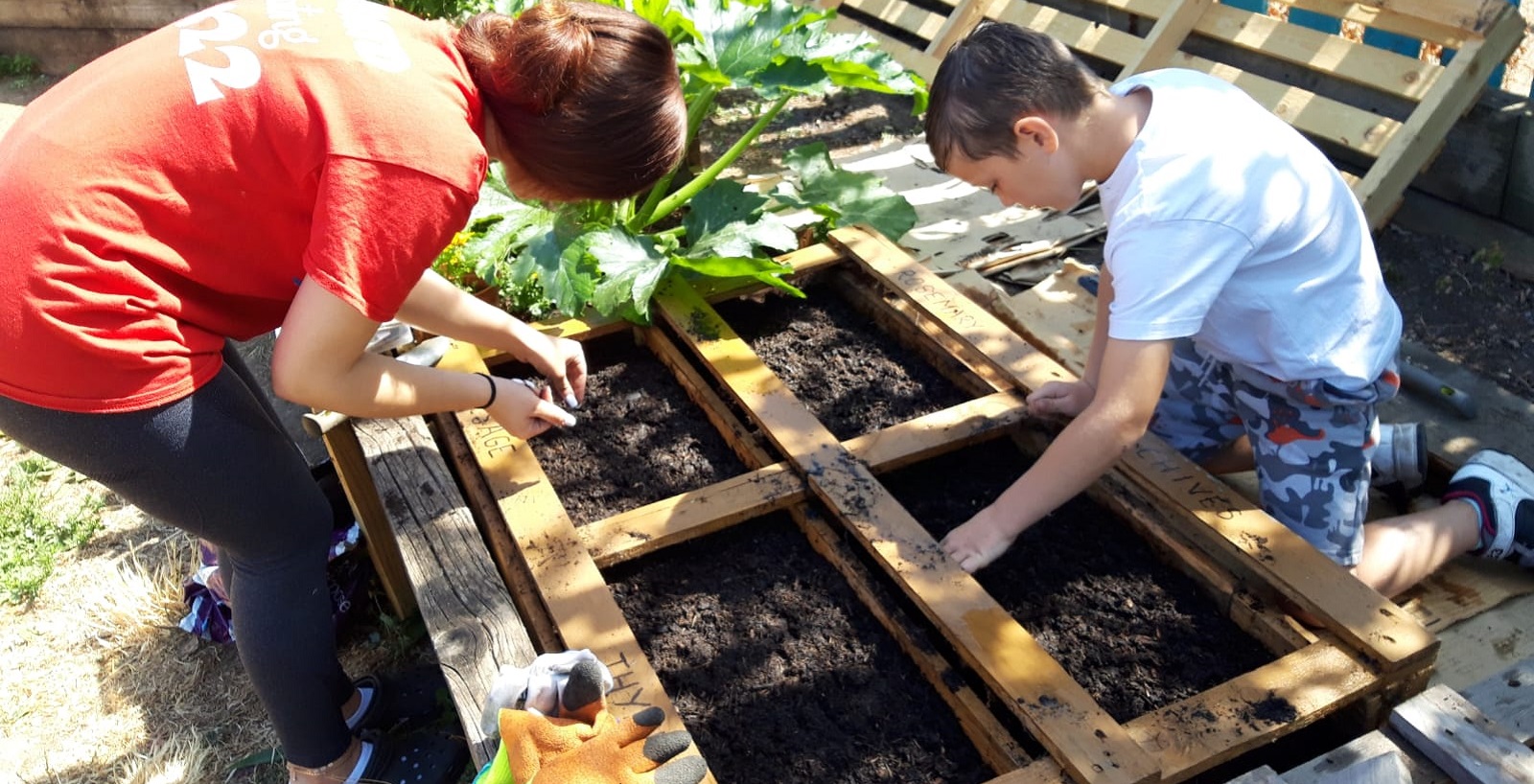 Lambeth Council is delighted to achieve a Cross-cutting Leadership Award in the new independent Good Food for All Londoners report. Published by London Food Link, part of food and farming charity Sustain, the report reviews councils' activities on food issues under two key themes: tackling the root causes of food poverty and supporting residents to buy and eat good food.
We're proud of this recognition for our work in the Beyond the Foodbank theme: food poverty alliances and action plans, cash-first responses to food security, food access for older and disabled people, black and multi-ethnic communities, people with No Recourse to Public Funds, Healthy Start, Holiday Activities and Food. And for Good Food for London theme: Food growing, climate and nature emergency.
Word from the Cabinet
 Cllr Jim Dickson, Lambeth's Joint Cabinet Member for Healthier Communities and Chair of Lambeth's Health and Wellbeing Board said: "We're delighted to be leading the way both in tackling the root causes of food poverty and in bringing healthy and sustainable food to our residents. We have been recognised by Sustain as a Cross-cutting Leader in both the Beyond the Food Bank and Good Food for London Reports.
"We believe good food is vital for health and wellbeing, and all our residents should have access to it. Over the years Lambeth Council has been working with voluntary organisations, community groups, other statutory partners, and members of the public to support the most vulnerable and improve our local food system. This recognition reflects our joint achievements, and we are determined to continue working hard to tackle food poverty and insecurity head on."
Working with the local food system
Lambeth's actions within the local food system include:
A Lambeth Food Poverty and Insecurity Plan to address underlying causes of food poverty and back calls to enshrine the right to food in law.
Being the first London borough to establish a Food Partnership with the voluntary, health, education, and business sectors.
Signing up to the Local Authority Declaration on Healthier Food and Sugar Reduction. Through this, Lambeth commits to pledges around advertising and sponsorship, improving food the council influences or controls, actively promoting drinking water, healthy catering awards to food businesses, healthier public events and raising awareness.
Food schemes for vulnerable families such as the Healthy Start vouchers with a supplement for fruit and vegetables (Alexandra Rose vouchers) from Brixton Market and providing fruit and vegetables on prescription.
Practical cook and eat sessions in the community.
Promoting food growing (and more) with local community organisations.
Aligning with the national Veg Cities programme to encourage healthier eating in schools and families.
Developing sector-led food hubs distributing surplus food to residents in need across the borough.
School holidays food programmes for ages 4-19 and families.
 Future needs
The Good Food for All Londoners report suggests what more to do to champion food within health and climate work and renewed focus on healthier diets, active food poverty alliances and updated food poverty action plans. Lambeth and other councils are urged to prioritise these areas, especially during the cost-of-living crisis, to maintain momentum and prevent the widening of gaps and inequalities.
More information