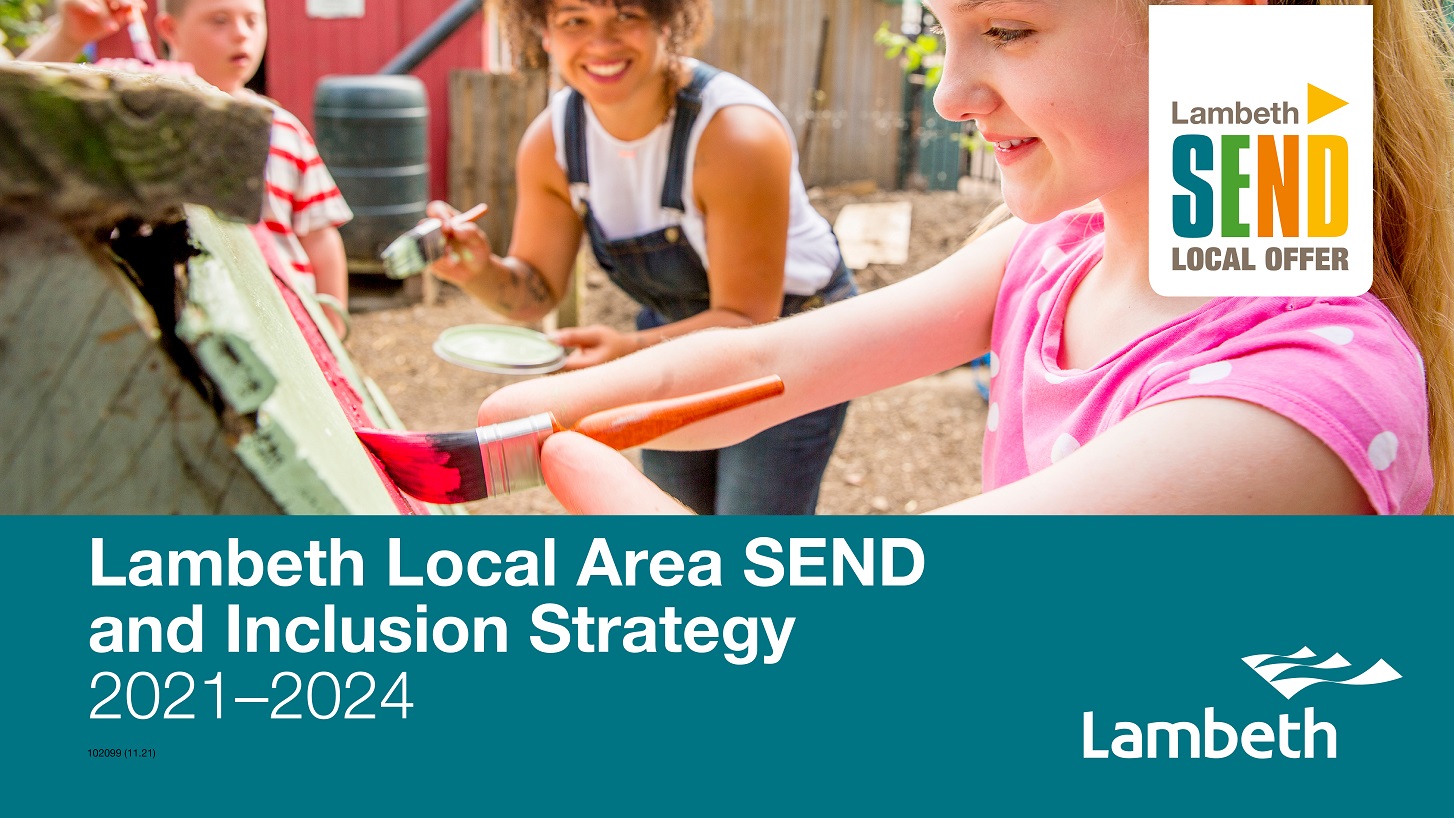 Lambeth launches our new SEND Strategy, redesigned based on input from parents and carers, on November 29, .
What is SEND?
SEND stands for Special Educational Needs and Disabilities. SEND is important because is a statutory duty meaning that every local council and their partners must offer suitable support to children, young people, and their families. SEND can range from Autism (ASD), ADHD, Dyslexia, Cerebral Palsy and more. How complex or severe each need is can differ from person to person.
What is the SEND and Inclusion Strategy and who is it for?
This is Lambeth's commitment to improve the educational, health and emotional wellbeing and life outcomes for all young people in the borough aged 0-25 years who have SEND while promoting inclusion.
What is the Local Offer?
The Local Offer is a group of services that work in partnership to help Lambeth's children, young people, and their families with SEND. The services include Education, Health and Social Care for children and for adults. Help and support can be found online but can also be found through other spaces that you may connect with including schools, GPs, community groups and others.
 Why was the Local Offer re-designed?
Lambeth's parents and carers told Ofsted and Council Officers that the old version of the Local Offer online was hard to navigate, not very easy to access and was too basic in the way it was communicated. In response, the Local Offer online has been re-designed so that:
You can find the information you need to help your child with SEND.
You can access services to help you.
You can connect with other parents and carers by joining the Lambeth Parents Forum.
What help and support is available?
Support is available across Education, Health and Social Care. This includes the Inclusive Engagement Forum (IEF) – a place for children and young people (aged up to 25 years old who have SEND) to make a difference in Lambeth and to make new friends.
What should I do next?