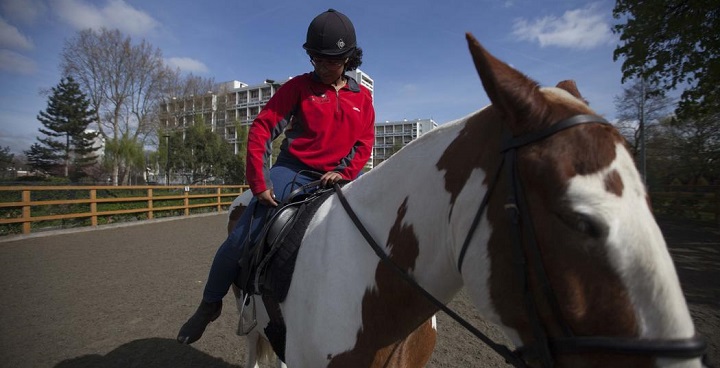 Annie Gallop announced that her chosen charity would be the Brixton-based Ebony Horse Club, which uses horses to raise the education, life skills, wellbeing and aspirations of young people from disadvantaged communities within Lambeth.
"I've worked with and seen first-hand the amazing work they do in supporting and developing young people and opening up deserved opportunities," Cllr Gallop told a Full Council meeting, where her nomination was approved.
"Young people in Lambeth should have the same life chances as any youth in the country, and it's our collective responsibility to create those opportunities for all our futures."
Cllr Gallop said the pandemic had been a huge challenge for Lambeth, but the community's response had been "inspirational.
She added: "We might not be having big events and festivals, but communities growing together will be our strength going forward."
The Full Council meeting also endorsed the choice of Cllr Pauline George as deputy mayor for the coming 12 months.
During his last meeting in charge, councillors paid tribute to the contribution of the outgoing mayor, Philip Normal, who revealed that his home-made chains of office would now be exhibited in the Museum of London. Council leader, Jack Hopkins, said Cllr Normal had been "the perfect mayor in a really difficult year".
The Full Council meeting also agreed a number of changes to Lambeth's Cabinet. Cllr Jennifer Brathwaite stood down from the Cabinet after seven years, three of those as deputy leader.
Cllr Jacqui Dyer was promoted to Deputy Leader (Jobs, Skills & Community Safety), while Cllr Maria Kay joined the Cabinet, covering the Housing and Homelessness portfolio.