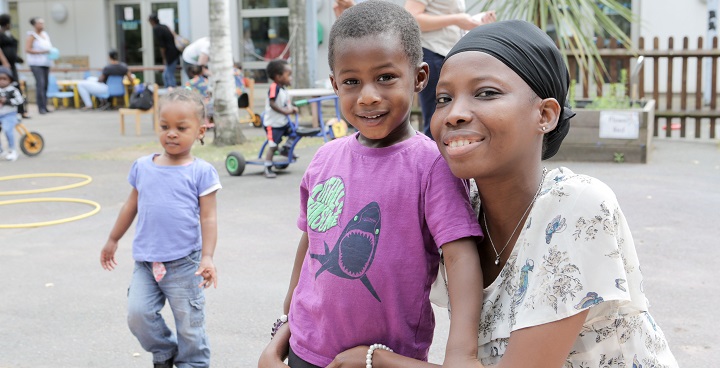 LEAP (Lambeth Early Action Partnership), alongside partners in local services and community groups, is  working with families from pregnancy until their child is aged four, supporting them so that children enjoy the best possible start in life.
From breast-feeding support, nutrition and literacy, to improved local spaces for children, over the next decade, our programmes will transform the way services work with families.
Share your experience of being a parent
If you are a parent or carer living in Lambeth and you are enthusiastic about making a difference within your community then we want you to contact us.
We are looking for Parent Representatives to share their experiences of having a family and act as ambassadors for the LEAP programme in their neighbourhood. Together with other parents, local workers and community groups, you will take part in LEAP meetings, help to shape the LEAP programme and in turn improve the lives of children in Lambeth. You will also be able to access the training and other personal development opportunities that LEAP can offer so that you can gain valuable skills.
We will give you an information pack, and invite you to introductory session and briefing sessions to make sure you are supported in your role. Travel expenses will be refunded.
The bigger picture
LEAP is funded by the Big Lottery, which has invested £36million over 10 years to ensure we can give a whole generation of local children a better start in life. LEAP brings together many local partners. It is led by children's charity National Children's Bureau, and includes Lambeth Council, the local Clinical Commissioning Group, Public Health services, King's Health Partners, as well as local voluntary organisations, community groups, schools, and nurseries.
Please do get in touch if you want to be at the heart of making a difference to the Lambeth community.
Find out more
Please contact us via LEAPadmin@ncb.org.uk or 020 7582 4182
Check out our Facebook and Twitter pages and Leap Lambeth website to find out more.
PHOTO © copyright Matt Writtle 2015.