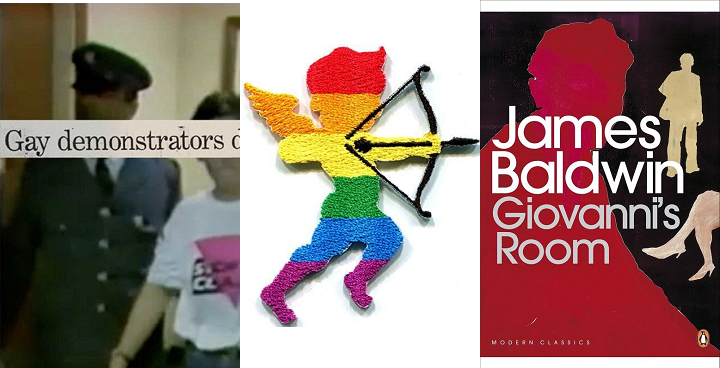 February is LGBT History Month . 2019's theme is Peace, Activism and Reconciliation. – exploring LGBT+ activism in the 50th year since the Stonewall Riots. Lambeth Libraries will host a series of events including Q&As with local authors, reading sessions for all ages and art exhibitions that explore the contribution LGBT+ people have made to all our lives.
Word from the Cabinet
Cllr Sonia Winifred, Cabinet Member for Equalities and Culture, said: "Lambeth Libraries have co-ordinated this programme to give an insight into LGBT+ history, giving us all the opportunity to understand and challenge discrimination and promote equality, diversity and inclusion. The vibrancy of Lambeth is very well reflected in the diversity of our communities and our commitment to equality. I hope you will join us.
Events Friday February 1 – February 15
 'We Have Rather Been Invaded' (2017) Film  & discussion Monday 4 February, 7pm Brixton Library
This 39 min film considers the impact and legacy of Section 28 legislation that prohibited UK local authorities and schools from 'promoting homosexuality'- and the direct action responding to it. Includes 1988's 'lesbian invasion' of the BBC Six O'Clock News. Followed by a Q&A with film maker Ed Webb-Ingall.
Giovanni's Room by James Baldwin –  Brixton Radical Reads book group  Friday 8 February, 7pm  Brixton Library
In 1956 Baldwin's publisher suggested he "burn" Giovanni's Room because of the theme of homosexuality. However, the book has been ranked number 2 in the best 100 gay and lesbian novels of all time. For a copy please contact the library on 020 7926 1056.
LGBT fair  Saturday 9 February, 12pm to 4pm.  Tate South Lambeth Library 
The Friends of Tate South Lambeth Library's arts and craft fairs have become a popular neighbourhood feature. This time we've got Books Peckham's special selection of LGBTQ+ books and comics, beautiful artwork from Sumena Owen and Ashley Howard and a rainbow cake competition. Bring your cake for 12noon, best cake prize giving at 2pm. CTownend2@lambeth.gov.uk for a stall to sell your LGBT+ wares!
Sex Education, Past and Present  Tuesday 12 February, 8pm.  Bread & Roses pub (Garden Bar) , 68 Clapham Manor Street. SW4 6DZ
In the '70s, the Campaign for Homosexual Equality (CHE) and Gay Liberation Front  (GLF) campaigned to get the subject of homosexuality into schools. Little did they know that 'sex education' was a battleground between permissives and prohibitors! Peter Scott-Presland charts the story.
For more information
Get a guide to what's on when and where from your local library or download from Lambeth's information pages.