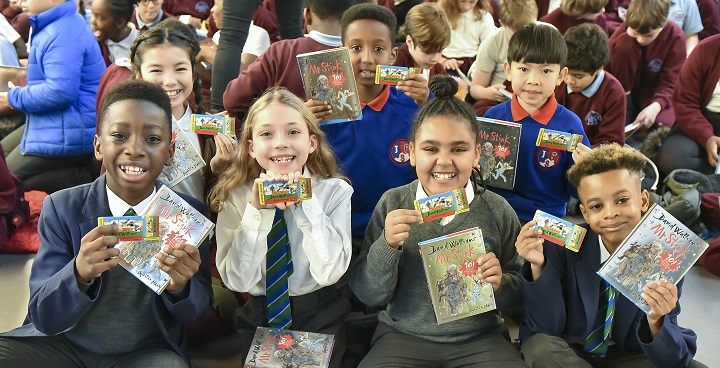 Presenter, actor, comedian and author David Walliams visited the newly opened West Norwood Library, to meet local school children and help us launch the new design – which features artwork from his books.
The visit, with children from Julian's, Kingswood and Hitherfield primary schools, also marked David's 10th anniversary of writing.
All the children who came along got a special edition copy of one of David's most popular books, Mr Stink.
What better place to host such a high profile visitor than the new library in the heart of West Norwood?
Opened only a few weeks ago, it is already proving incredibly popular, with a wonderful children's library, a huge selection of books, an IT suite with free computer access and wifi and lots more, helping our fantastic librarians make reading and learning accessible to all. That's not even mentioning the four-screen cinema in the same building!