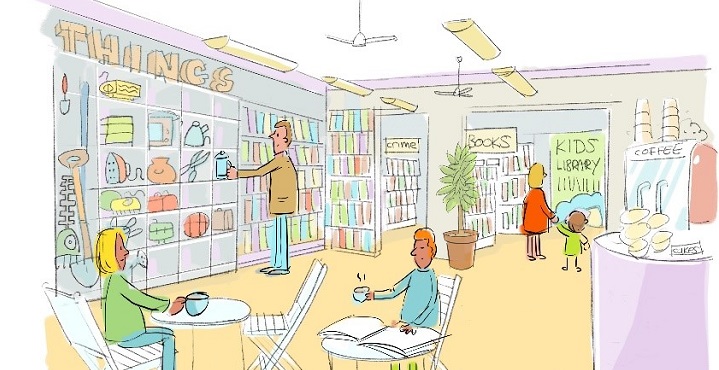 Library of Things
An exciting new project at the Upper Norwood Library hub has received funding from the Mayor of London's fund to help make it a reality.
Crystal Palace Library of Things, a project in partnership with Crystal Palace Transition Town, will be a lending library where the public can borrow DIY tools, gardening equipment, camping gear and much more at low prices.
At City Hall, Library Hub directors Margaret Adjaye and Emily Jewell pitched their project to the funders, alongside Joe Duggan, co-chair of the transition town.
On the night, the project received a £3000 pledge from the Mayor's Fund,  £500 from Barclays Lifeskills, and pledges of £500 each from the B&Q branch in Sydenham, and Martin & Co Estate Agents in Crystal Palace. It also received in-kind support from the Library of Things in West Norwood.
"Re-inventing the library for the 21st century"
"This will be the first Library of Things in a library in the UK" said Margaret Adjaye. "It is re-inventing the library for the 21st century, paving the way for our community to access books, things, advice, training, learning, support, services they need all under one roof."
Joe Duggan said: "We massively appreciate the community support that has got us this far. It has the most backers of any project in London! And now it's great to see such generous pledges from these great local businesses."