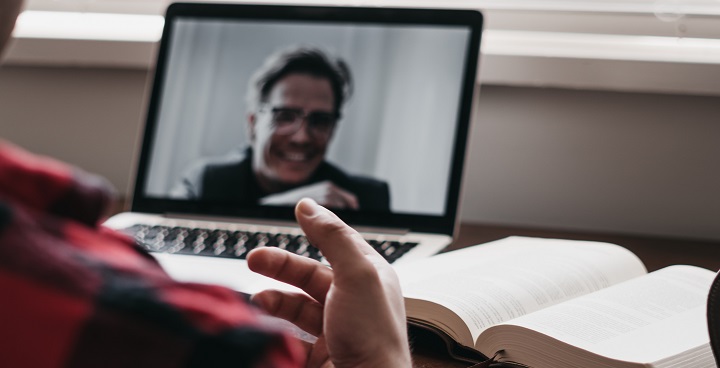 In 2020, Link UP London connected Skilled Volunteers to 22 projects with local 'social good' organisations (charities, social enterprises and community projects) across Lambeth in 2020. Each project has a specific goal that helps to grow the organisation by increasing awareness and improving internal processes which has ultimately impacted more than 21,400 individuals in the London Borough.
Extra demand
A recent Charities Aid Foundation (CAF) survey found that one in three UK charities reported a spike in demand for their service because of the Covid-19 pandemic. Organisations are crying out for professional skills to help them grow in areas such as digital marketing, HR and finance which has meant that Link UP London's work has been more important than ever.
Extra volunteers
Link UP London also had an increase in volunteer signups throughout 2020 (40% during March, April and May's lockdown; 50% in  November) as many people want to give back to their community from home, as well as giving them a focus which has improved their mental wellbeing. All Link UP projects can be done remotely.
Benefits for volunteers
While Skilled Volunteering is vital to the growth of many 'social good' organisations, it's also proved to help individuals make new friends, expand their knowledge, advance their career and even feel happier and healthier.
More information
Link UP London works with a hugely diverse list of organisations including migration and refugees, mental and physical health, environment, education, crisis and poverty, children and youth and housing and homelessness. See 10 organisations that Link UP London worked with in 2020.
Could you help as a skilled volunteer? For more information about Link UP London's Skilled Volunteering and how you can get involved and make a difference in the community.
Link UP is a Community Interest Company began in Battersea in 2016 with the aim of building stronger communities by harnessing professional skills for good. Its short-term, structured skilled volunteering projects help organisations do their work better. Since 2018 Link UP London has also been matching people with projects in Lambeth with plans for other London boroughs in 2021. Follow them on Twitter and Facebook.
Team Lambeth
Volunteering with Team Lambeth means our local NHS partners and the community and voluntary sector can always count on help to support vulnerable people and community organisations. If you're interested, apply online. This form is to collect your contact details and to find out about the kind of help you can offer in your community. This information may be shared with partners we are working with as part of our response to coronavirus.