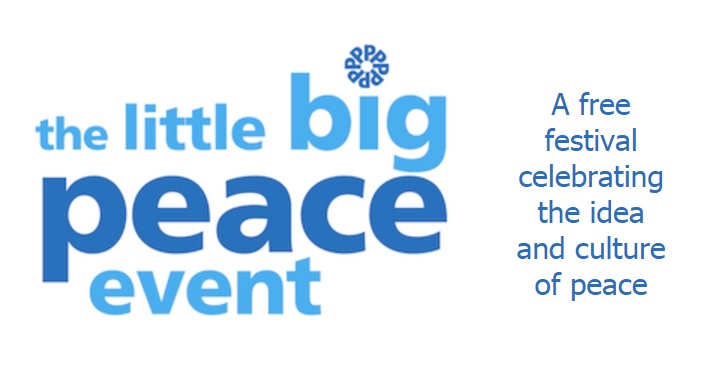 'The Little Big Peace Event' is free, three day festival, now in its sixth year.  Founded by local residents, the festival will see a series of events take place in the south London town, from Wednesday 21 to Saturday 24 September.
Events will include:
     Wednesday 21 September:
Thursday 22 September: 'Peace in our Community' at Streatham Library, 6-8pm. All faiths and denominations are invited to take part in a dialogue on how to foster Peace in our community, an evening hosted by Love Streatham (www.lovestreatham.org)
Saturday 24 September: Workshops at Gracefield Gardens with yoga, reflexology and drum healing 11am-4pm
Festival organiser, Simi Solomon of Love Streatham, commented "The Little Big Peace Event, founded by local resident Mel Larsen is now in its 6th year. I am delighted that she invited me to be part of the leadership this year. I am proud to be involved in this festival – it's living proof that we can all get along and work together towards a better future for all our children. There are so many ways to encourage peace: the multi-faith event we have scheduled is just one example of this. We also offer film, music, fun, and relaxation. If you live in Streatham and want to make a difference, get involved!"
The Little Big Peace Event is a free to attend community run event which relies on donations. This year's event is being coordinated by the staff at inStreatham, Streatham's Business Improvement District.
For full details on the festival line up or to volunteer visit The Little Big Peace website or follow @littlebigpeace on Twitter.