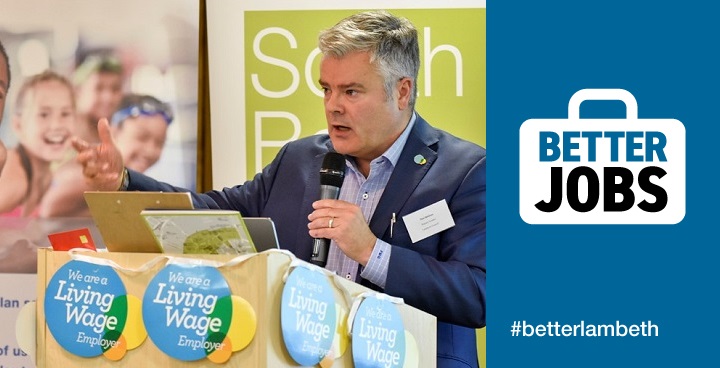 The borough is in the running for a Local Authority Leadership award, recognising councils that have shown innovation and leadership in furthering the reach of the Living Wage.
Cllr Paul McGlone, Deputy Leader of the Council, said: "Securing this shortlisting is a real boost because as a council we are fully committed to the living wage. It makes such a difference in people's lives. Despite the wealth in our city many working people still struggle to make ends meet.
"We believe that a hard day's work deserves a fair day's pay, and one of the ways we are achieving that objective is by supporting the London Living Wage."
The Living Wage is an hourly rate set independently and updated annually. The real Living Wage is calculated according to the basic cost of living in the UK and employers choose to pay this wage on a voluntary basis.
The UK Living Wage is currently £8.75 per hour and the London Living Wage is currently £10.20 per hour.
In January this year Lambeth council's waste contractor Veolia agreed that staff on the contract will be paid the London Living Wage for the first time. The decision benefitted around 160 Veolia staff, 45 per cent of whom live in Lambeth.
The council itself has been a London Living Wage accredited employer since 2012, and previous successes include getting all 30 of the council's adult home care providers paying the wage to their 2,217 employees, three-quarters of whom live in Lambeth. There are also 65 registered London Living Wage employers in the borough.
Lambeth council supports the Living Wage Friendly Funders scheme which encourages and supports recipients of grants to pay the Living Wage. The Living Wage Friendly Funder scheme has been funded by People's Health Trust and developed in collaboration with a range of funders including Trust for London, Barrow Cadbury and Comic Relief.
The awards are judged by an independent panel of business and community leaders, and winners will be announced in June.
You can see the full shortlist here.