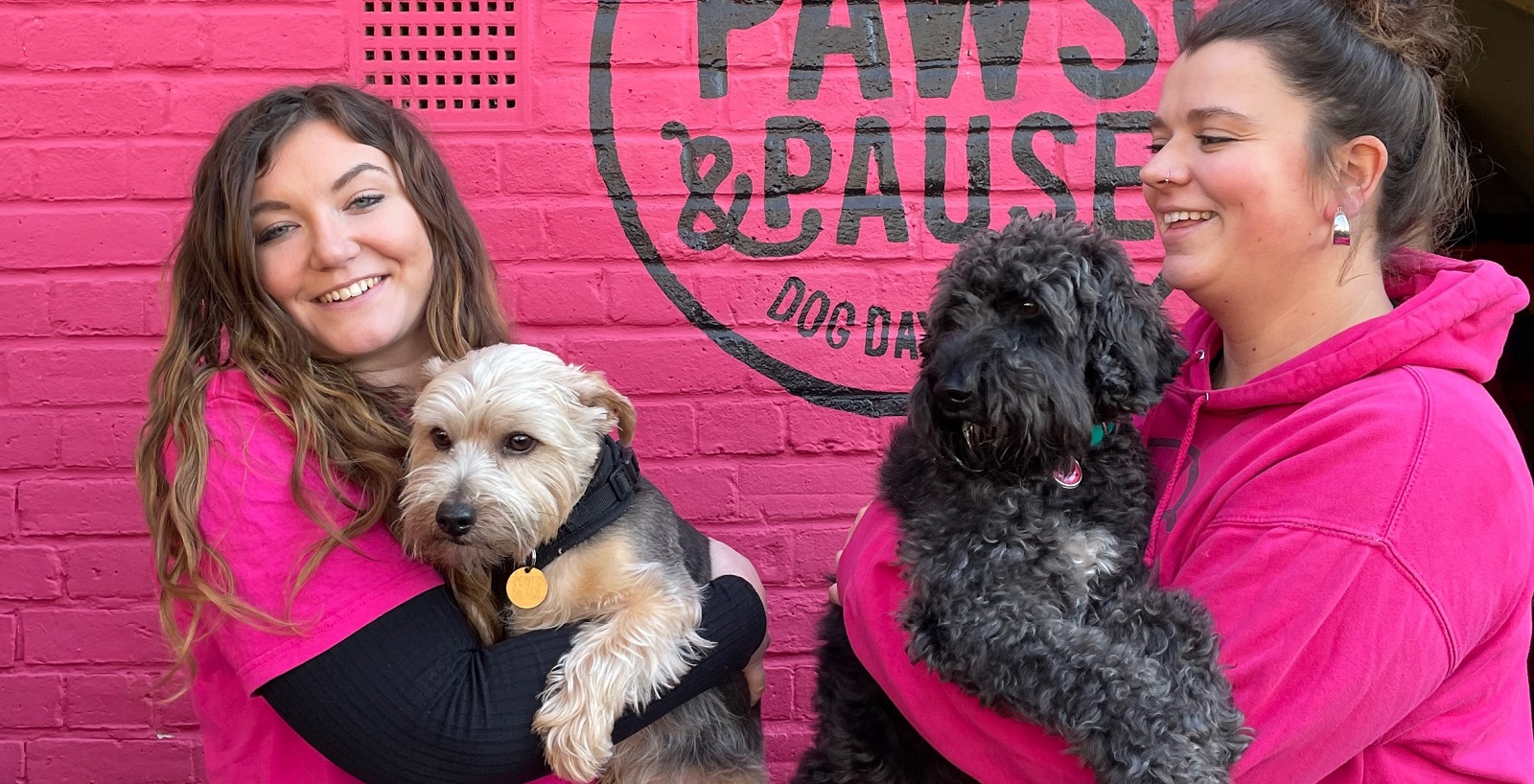 Accredited Living Wage Employer Paws & Pause is a socially conscious doggy daycare centre that combines quality urban dog care with a social mission, providing training opportunities to people in long-term unemployment affected by mental ill health or recovering from substance use.
Company founders Grace Beards and Jodie Larsen say: "Paws & Pause, London's only social enterprise doggy day care, was born when we met working for a homelessness charity. We both felt frustrated by the lack of sustainable routes into employment for people in recovery and wanted to build something offering one.
"Paws & Pause was launched in June 2019. As life-long dog lovers, we firmly believe in the power of dogs to support wellbeing and encourage people to make positive changes in their lives.
Bigger business, more social impact
"After a successful three years we hope to open a second site in Lambeth this summer. We currently have an amazing team of four staff and our team of wonderful volunteers. Our team will double in size with the new site providing new jobs – we can expand our social impact alongside helping to meet the demand for quality dog services.
 London Living Wage (LLW) Accreditation
"For us it is imperative that our staff earn a decent wage that means they can have a work/life balance and support themselves. We believe that paying a fair wage attracts and keeps great staff and getting our accreditation shows our commitment to this. We hope it may encourage other businesses to commit to the LLW too, especially in the animal care sector which tends to pay minimum wage. The LLW team made the process of accreditation really easy to engage with.
"Our message to other businesses is make the commitment to invest in your people and be proud of it. It shows customers what's important to you as a business, and attracts people with similar values who want to spend ethically to your business."
More information
Lambeth Council is an officially recognised living wage champion, helping people get pay above National Minimum Wage based on real living costs.
If you're a business interested in becoming an accredited Living Wage Employer, please email opportunitylambeth@lambeth.gov.uk with 'Living Wage accreditation' in the subject line.