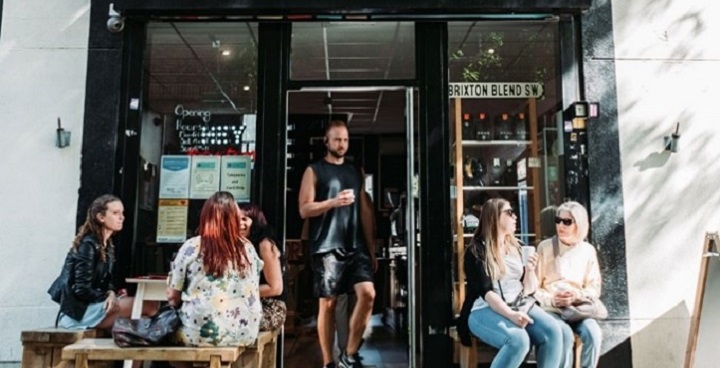 Lambeth Council is on a journey to make the borough a Living Wage Place, using a place-based approach to support families, communities and our local economy by uplifting low-paid workers to the real Living Wage.
Being paid a Living Wage is more important than ever for employees and jobseekers. With 75% of Living Wage accredited businesses reporting improved motivation and retention rates, the benefits of paying the London Living Wage are demonstrable.
Brixton Blend
Gary Chan, owner of Brixton Blend Coffee Shop, is a recently accredited London Living Wage Employer: "We sell locally roasted coffee and light snacks from small independent suppliers. We're opposite Brixton tube station on Tunstall Road facing the Bowie mural. When we opened seven years ago, big multinational coffee chains occupied the direct vicinity of the station, so a small independent operator was well received.
"Paying London Living Wage means conversations when recruiting new staff are much easier and it helps with staff retention. The staff can go about their job knowing an independent body is looking at a fair pay increase each year. As the owner I am very hands on, so I appreciate the work of my staff and what they go through each day. London is an expensive city so the staff should be able to live from the hard work they do.
"The Living Wage accreditation process is reasonably straightforward. I guess within a business, you will have different degrees of experience, and to uplift the whole team to at least London Living Wage may prove a challenge to begin with. We do a lot of barista training for charities, JobCentre and the general public so we can bring any new or junior staff up to a satisfactory level very quickly which helped us bridge that problem."
Living Wage Employers