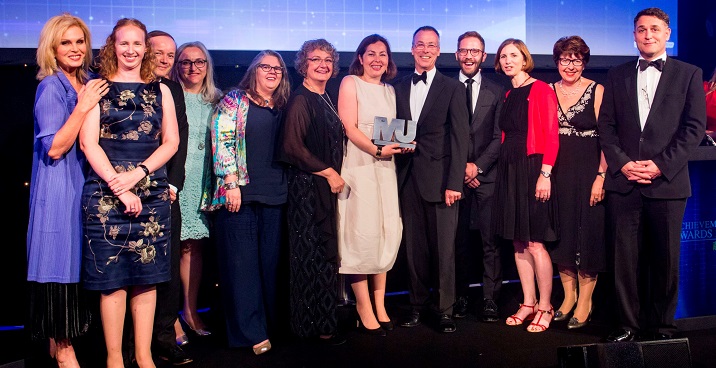 Dr Ruth Hutt, Interim Director of Public Health at Lambeth Council, and Adrian Kelly, former Senior Commissioning Officer (Sexual Health) at Lambeth Council, were part of a group of public health specialists that received a prestigious award from the Municipal Journal (MJ) for 'Reinventing Public Services' at a ceremony at the Hilton on Park Lane for their work on The London Sexual Health Transformation Programme.
The programme engaged with patients, clinicians, politicians and commissioners to modernise sexual health services across London by developing a new e-service, updating the way local face-to-face services are delivered, agreeing a new clinical specification to ensure best practice and changing the way services are paid for to better reflect the cost of the care being provided.
The online service will allow patients to access information online and register to receive self-sampling kits, reducing the need to attend clinics.   An easy-to-use website will guide people through a risk-assessment process to identify the most clinically appropriate tests for their individual needs. A kit will then be posted to them which they can complete in the privacy of their own home, before sealing it and dropping it off at a post box.
Over 3000 people were consulted via focus groups, waiting room surveys and online questionnaires.  This showed that many people who currently attend clinics would welcome an online option.