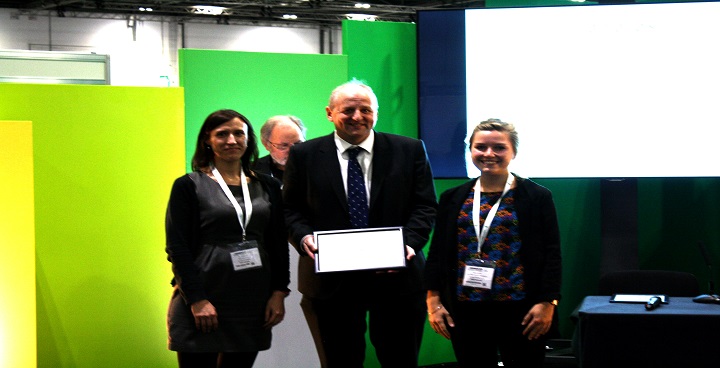 The River Effra used to flow from Crystal Palace to Vauxhall where it joined the Thames and like many London rivers, it was diverted in to the sewer system during the Victorian period.  The land where the Effra used to flow is now developed, however the valley of the Effra still exists and flooding along its route is a regular occurrence.
The Lost Effra Project was launched in 2013 with an aim to develop a community based water management strategy and to inspire local residents to find new ways of managing their environment along the route of the Effra.
The project is steered by the London Wildlife Trust and involves key organisations such as the Borough of Lambeth, Greater London Authority, Thames Water, the Environment Agency and Natural England.  However the main drive comes from the network of community groups who are involved in the project and span the area that used to be the River Effra.
The project has succeeded in implementing a variety of water management schemes, ranging from green roofs, new sustainable community spaces and the transformation of lost land along the river.  Part of this has included working with local residents to develop Sustainable urban Drainage Systems (SuDS), demonstrating that SuDS don't have to be expensive, technical projects but something that anyone can deliver in their own garden and local community spaces.
One great example is a large depave project at Rosendale Allotments, one of the largest allotments in London.  The allotments are on Knights Hill, which is underlain by clay and generate a lot of surface water run-off even though it's a green space.  The runoff from this allotment is believed to have contributed to the 2004 Herne Hill flooding.
The project saw the removal of a large concrete area from the entrance to the allotments. It was replaced with a permeable surface which still allows vehicles to access the site but which also allows water to soak through rather than run straight off.  Verges were planted to help encourage more biodiversity and further reduce water run-off.  The work was carried out in partnership with the allotments, the local residents group of Rosendale Road, civil works contractors Mace who kindly donated materials and Lambeth Council.
The works have not only been successful in decreasing surface water runoff but have also  increased biodiversity, improved the streetscape of Rosendale Road and made the allotments visible and attractive.
Find out more about flooding and water management at www.lambeth.gov.uk/flooding
Lambeth's Waste Development Team were also highly commended at the awards ceremony for a project which saw a 43 per cent reduction in contamination of estate recycling bins.