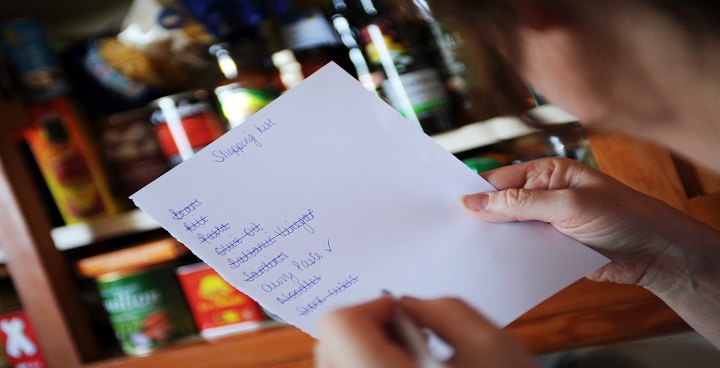 It's not only a sad waste of food but also a waste of money, so give your bin and purse a break this Christmas with these waste-busting tips.
Plan ahead
If you make a shopping list and stick to it you are less likely to be tempted to buy things you don't need. Check your cupboards so you don't double up on items and think back to previous years – is there something you always end up throwing away? A 'don't bother to buy' list can be just as useful as your regular shopping list.
Cooking the right amount
If you're having the traditional turkey this year, buying the right sized bird will help to prevent waste. For example, a 2kg (4.4lbs) bird will feed 3-4 people, a 3kg (6.6lbs) bird will feed 5-6 people and so on. You can also use this handy online portion planner to make sure you cook just the right amount of veg.
If you do have food left over after your meal, you could try one of these leftover recipes.
Save your scraps!
Even inedible food waste can be put to good use. Veg peelings and bones can be boiled down to create a great stock for soups and broths. If you don't want to reuse them, make sure they go in your food waste bin so that they can be composted.
You can use your food waste bin all year round to dispose of all your cooked and uncooked food waste including tea bags, coffee grounds, vegetable peelings and scraps from plates.
If you have a compost bin at home, you can put your vegetable peelings in there to make compost for your garden. Avoid putting cooked food in your compost bin as it may attract pests.
Find out more
For more tips on reducing food waste visit www.lovefoodhatewaste.com
To find out more about your food waste collection service visit www.lambeth.gov.uk/recycling
Follow Lambeth Council's board Love your left overs on Pinterest.