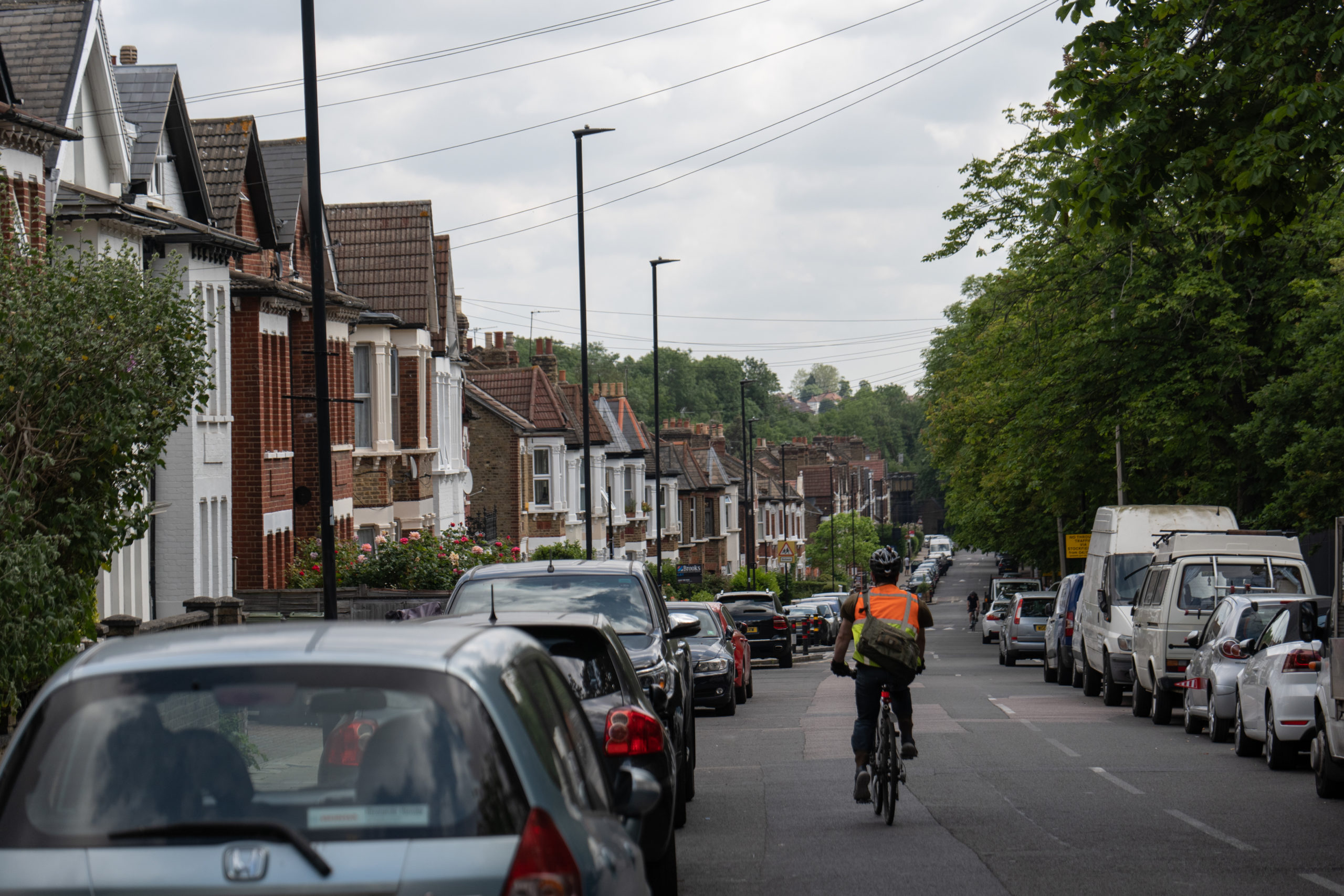 Lambeth Council is asking for peoples' feedback on proposals to create two new low traffic neighbourhoods that would cut traffic, improve air quality and encourage walking, cycling and scooting.
The proposals for Streatham Wells and Brixton Hill would eliminate through traffic and end car-dominance in these mainly residential areas using traffic filters.
The schemes also aim to create more family friendly streets with extra places for local people to gather, more opportunity for children to play outside and an overall better local environment for people in the neighbourhoods.
In Lambeth, a borough which has low car ownership, Low Traffic Neighbourhood schemes are helping to tackle health inequalities, with the poorest households being most impacted by air pollution and with least access to active travel.
Cllr Rezina Chowdhury, Cabinet Member for Sustainable Lambeth, and Clean Air said: "I would encourage anyone who lives, works, or regularly travels through Streatham Wells or Brixton Hill to take the short online survey and have their say on both proposals.
"Throughout the year we have been listening to invaluable feedback from local people, and this collaborative approach will continue once the schemes are in operation.
"We want members of the public to offer suggestions and improvements, so our streets work for everyone."
The proposed Streatham Wells LTN would be bounded by the A23 Streatham High Road to the west, the A214 Streatham Common North to the south, and Leigham Court Road to the east and north. The Brixton Hill LTN would operate in a residential area between Kings Avenue, Acre Lane, the South Circular and A12 Brixton Hill.
The proposals follow Lambeth Council announcing a £17.7million investment in transport programmes for the borough. That includes a £16million investment into the next phase of the Lambeth Transport Strategy that will see more cycle lanes, a big rise in cycle storage, more infrastructure for electric vehicles and community grants for local greening projects.
A further £1.7million has been invested in the Big Shift programme to encourage people to be less reliant on their vehicles and explore other more sustainable ways to complete short journeys.
The Lambeth Climate Action Plan, which aims to achieve carbon net zero by 2030, highlights the important role LTNs can play in reducing traffic volume and improving air quality in local neighbourhoods.
Emissions from vehicle traffic account for around a quarter of Lambeth's total emissions – with private motor vehicles producing the majority of Carbon Dioxide or harmful particles released into the air.
Cllr Chowdhury said: "We must urgently work to protect our most vulnerable residents from the impact of the climate crisis, with the worst consequences invariable falling on those already suffering from deprivation.
"The effects of climate change fall disproportionately on lower income households, often from a Black, Asian or Minority Ethnic (BAME) residents, who are much less likely to own a car compared with more affluent households.
"We need to work with local people to transform our local streets to make them greener and more pleasant, with fewer cars and equal access to sustainable travel routes and ensure we have both local streets and a transport network that are fit for the challenges of the future."
The Streatham Wells LTN Commonplace survey runs from November 21 until December 23, 2022, while the Brixton Hill LTN survey will open in December.