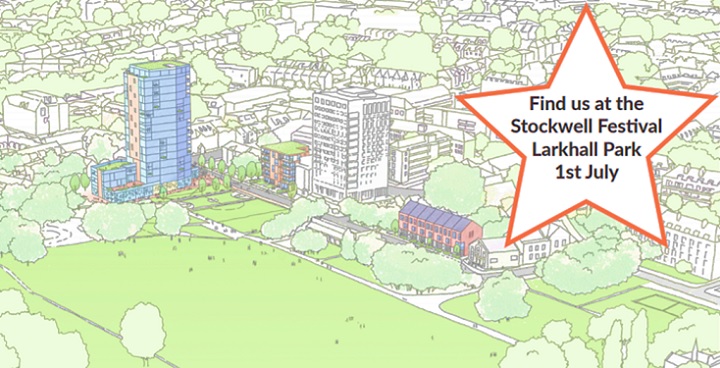 A local group – The Friends of Larkhall Park; approached us with ideas to improve the park.
They proposed development of three council-owned sites along Courland Grove to generate income to help improve and maintain the park for the future.
We've developed these ideas and have the opportunity to create a new mixed residential and community use development. Such a scheme could generate revenue to support the park as well as other community services in the borough whilst creating a more attractive street environment and providing much needed local homes.
If you live, work or visit the Larkhall Park area (Larkhall ward) we want to find out more about what you think of the opportunity.
What could it deliver?
A successful development could:
Provide new housing, including a policy compliant number of affordable homes. We will require the highest quality design possible – something that would respect the park setting
Provide community space and office or retail units
Generate enough money to help improve and maintain the park into the future
Generate additional money to improve other local facilities and services in the Borough
View the full details and have your on the Larkhall consultation page.
Why are we doing this?
Between 2010 and 2018/19, the money given from central government to Lambeth council will have been cut by an estimated 56%. Resulting in around £238m of savings being made or identified. Pressure has been placed across all of our services, including parks like Larkhall, where unfortunately we have had to reduce our annual programme of maintenance as a result.
We have analysed various development options and found that a scheme of around 100 homes, including 40% affordable, would most likely deliver the returns needed to support the council's aspirations for an inclusive development and the Friends of Larkhall Park's vision. If a development goes ahead we would use the money generated from the scheme to improve the park and the surrounding area along with other services in the borough.
Our Borough Plan
Our five year Borough Plan sets out how we will make Lambeth a better place to live and work. As part of this we've looked at how our existing assets could better support local neighbourhoods.
Read more about our Borough Plan on the Future Lambeth website.