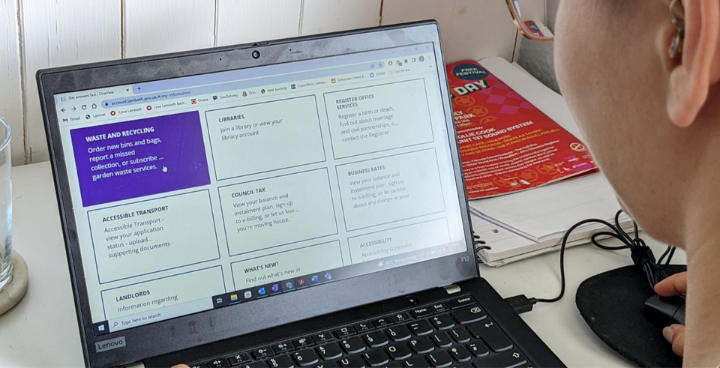 You can now access your parking account, online council tax and housing accounts through the portal. Once you've logged in, you can:
apply for street visitor parking
check your council tax balance and history
view your rent balance
track the progress of applications for Blue Badges
view your service charge if you're a council leaseholder.
There are many more things you can do, so do apply, or verify your account now.  Register: https://account.lambeth.gov.uk.
If you already have an account for the council services detailed above, once you are logged into the portal you will simply need to verify your details. Once your details have been verified, accessing your accounts will be seamless.
Councillor David Amos, Lambeth's Cabinet Member for Finance and Cost of Living, said: "Following feedback from residents, saying they wanted the system to be easier to use, we are pleased to offer this new service.
It is essential that they can access the services Lambeth Council offers, in an easy and efficient way that works for them, and this is an excellent step in that direction. I encourage residents to register or verify their account, so they can easily access all that Lambeth Council has to offer."
You can continue to contact us through any method you prefer, such as phone or email, but we wanted to let you know we are offering more options to easily reach us. We will continue to provide reasonable adjustments to residents that have additional needs and require additional support.
As a part of the Borough's commitments in our Customer Experience Strategy, we are offering more ways of reaching including more online channels. You can find further information here.