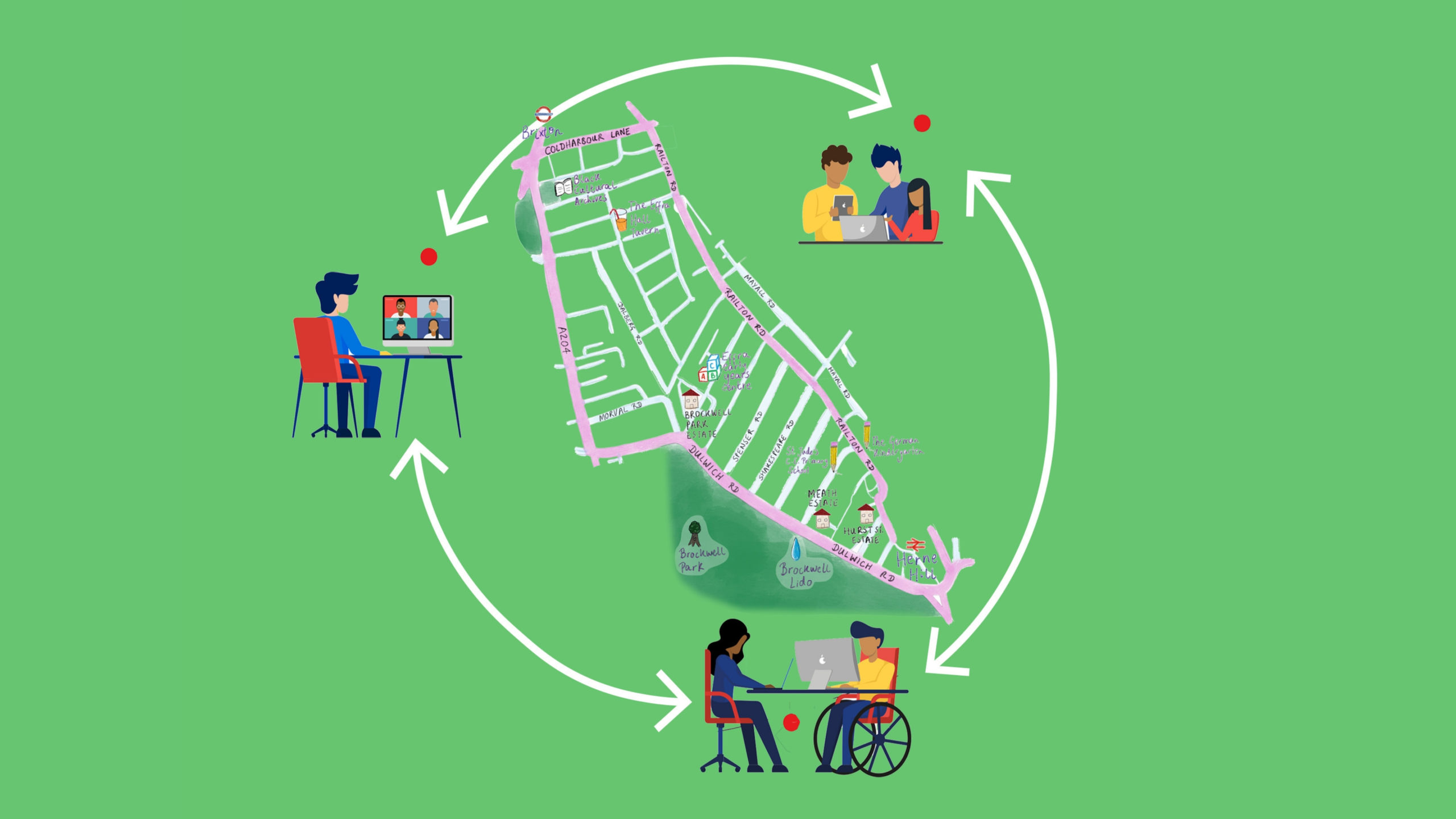 Lambeth has launched an urban design competition for young people called Many Different Voices. The programme, which also ran in August 2020, intends to make new ideas a reality on local streets. We have partnered with Vauxhall-based architects DSDHA who will work with the winning entrant to take their design and build it in real life.

Young people who use Lambeth's streets daily are well-placed to understand local dynamics and how to improve the urban environment in their neighbourhoods. We depend on public space more than ever – to get around safely, keep businesses running and to look after our wellbeing during lockdown and beyond by spending time outdoors. This is why it is important to develop fresh ideas for exciting, safe and distinctive places where people want to be, in order to make our communities even better places to live and support a green economic recovery.
Many Different Voices is asking entrants to respond to one of three creative briefs:
'Improve the public realm': design a physical street improvement in Railton or Ferndale low traffic neighbourhoods
'Redesign a crossing': a design to be painted on the ground at the Atlantic Road junction in Brixton
'Communicate change': creatively reflect on Lambeth's streets. It can take any form: a poem, speech, film or image
The competition is open to everyone in the borough aged 13 to 18 and the deadline is 11 April 2021.
Warm-up with a workshop
To answer questions and help develop entries, DSDHA will run a series of online half-hour workshops for young people thinking of entering throughout March and early April. Dates, times and how to sign up can be found on the Railton or Ferndale competition web pages.
Get creating
Competition entrants are encouraged to use whatever tools they think will help their submission, it could be Minecraft, phone images, TikTok or simply pen and paper…
Eyes on the prize
The winning physical design will be worked on with architects at DSDHA to be made a reality for its intended location. The design's creator will also be able to participate in two weeks' work experience at DSDHA.
Each of the three category winners will also receive a limited edition Brixton Pound print.
For full details, including how to enter and videos to help with understanding the briefs, visit the competition page on the Commonplace websites for Railton or Ferndale